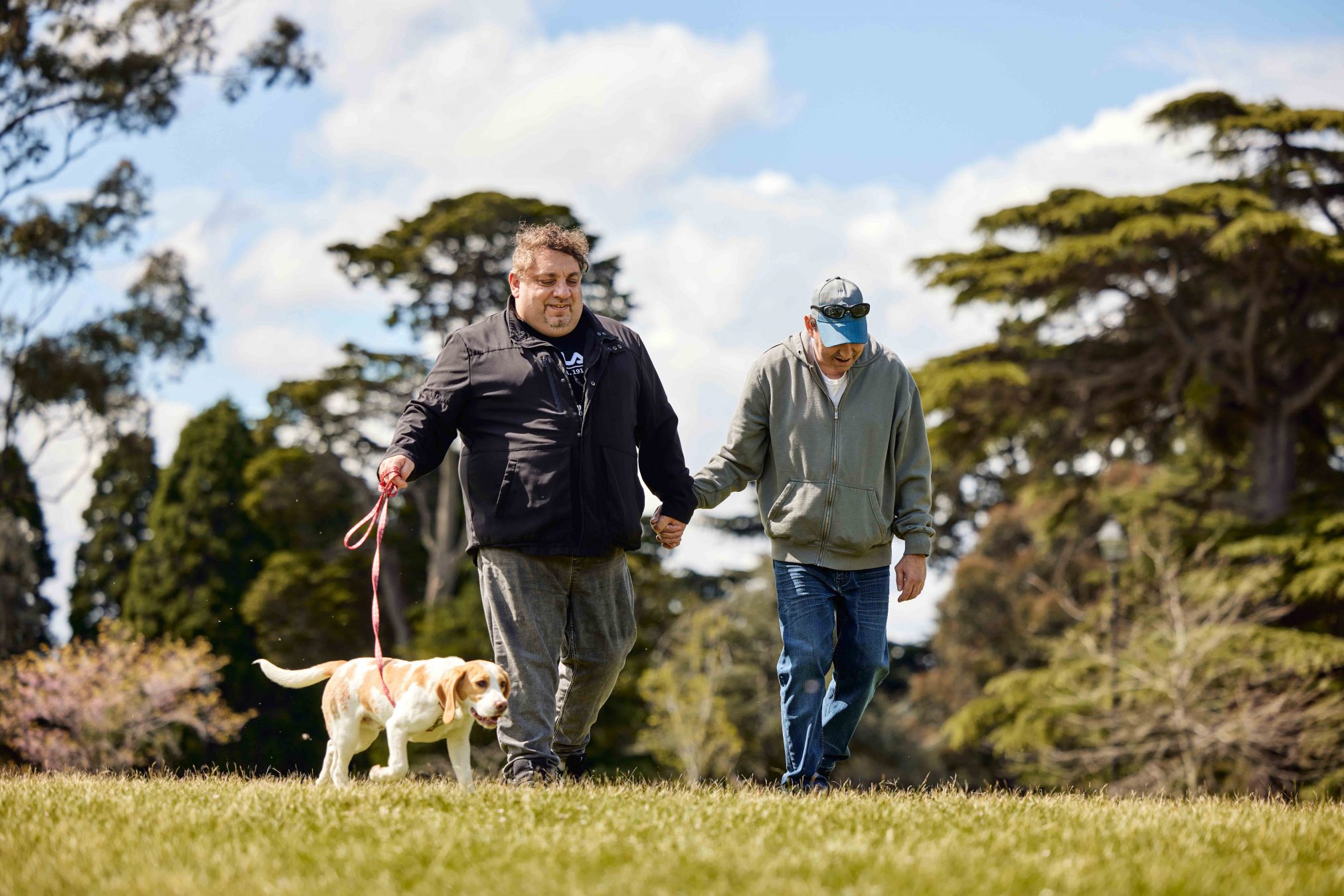 'Now he's got more confidence speaking with people. Having one-on-one interactions with others in the community.'
These are the words of one of our brilliant Support Workers Joe, speaking about his client Matthew who lives with an intellectual disability. The pair have formed a cracking partnership, and every week sees them out and about in the community.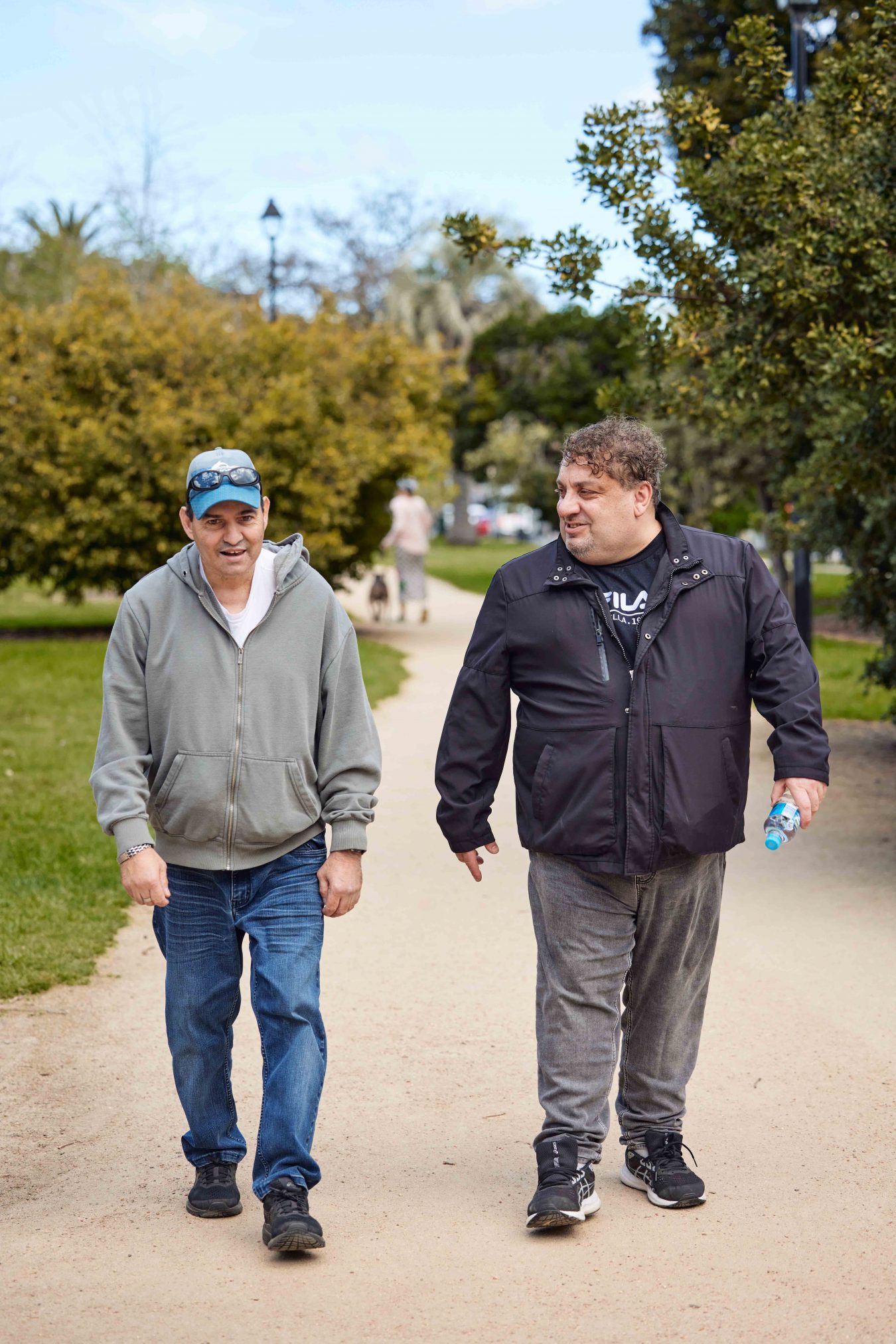 'Each week is different,' Joe says. 'We do all sorts of activities.'
This includes going out to cafes, art galleries, the library, playing sports and doing regional trips to towns like Geelong and Ballarat. Matthew also loves spending time with animals and especially therapy dogs!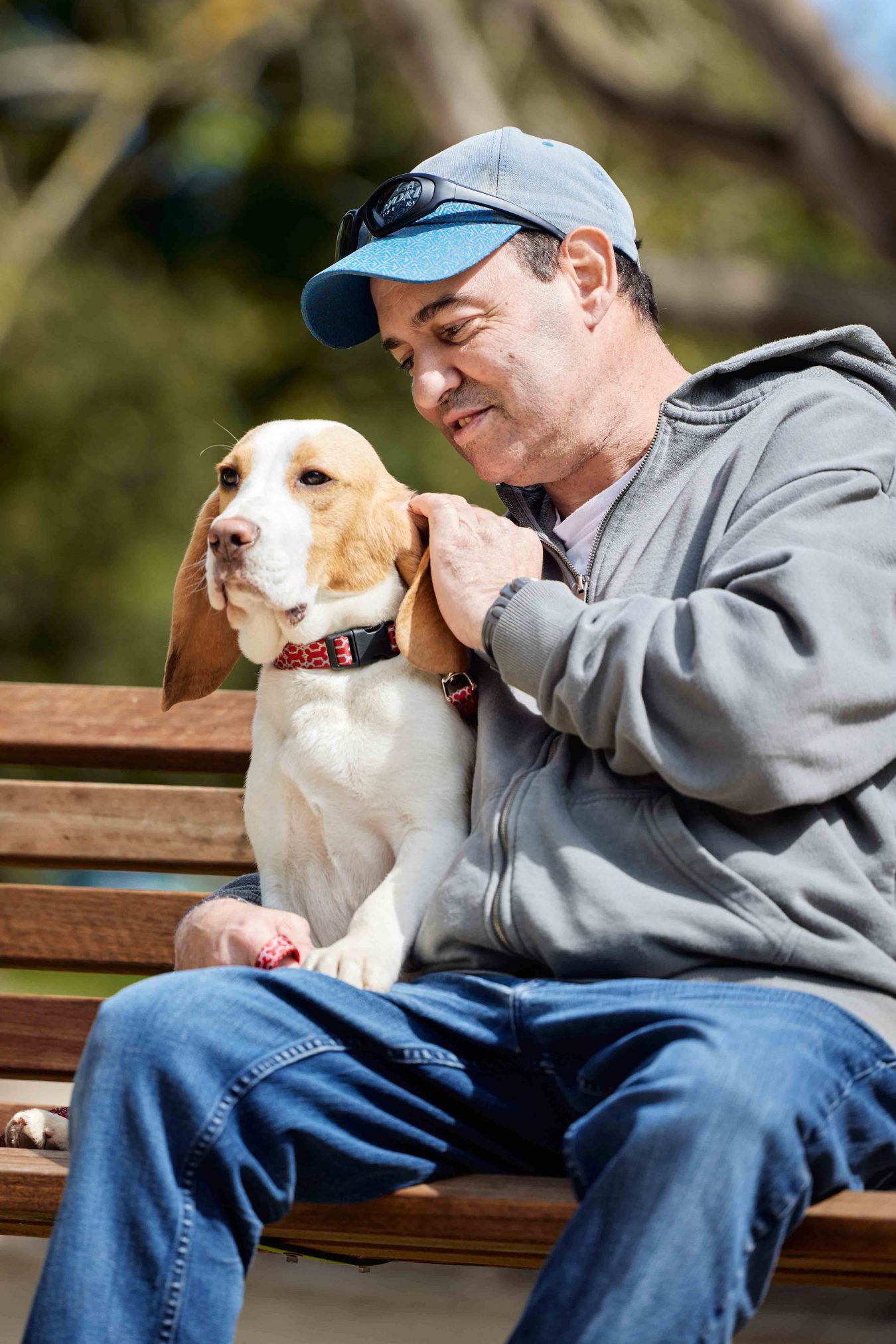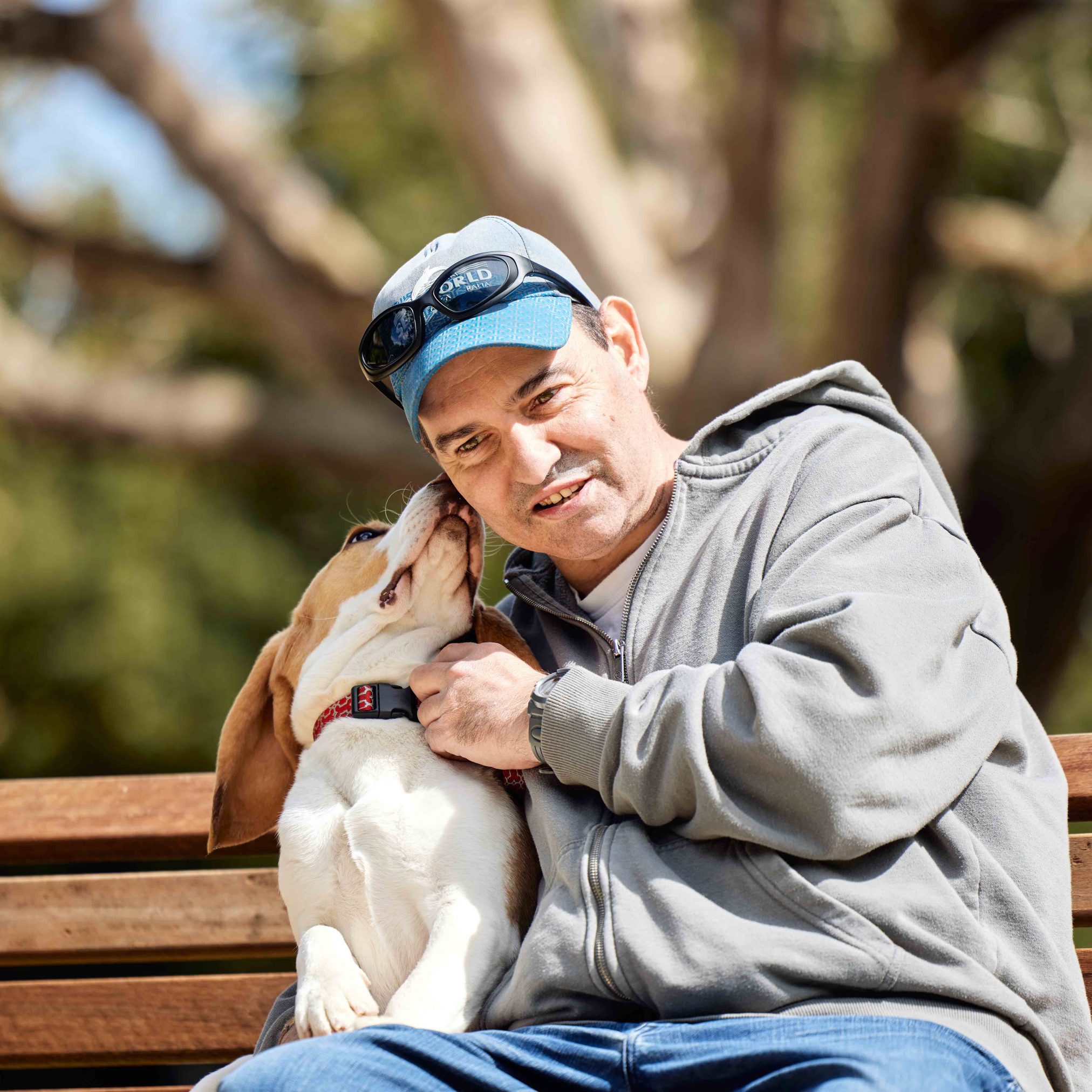 There are two activities that stand out as Matthew's favourites. The first is the footy and his beloved Hawthorn Football Club.
'He loves the footy,' Joe says. 'Going to the Hawthorn games, and even going to the Hawthorn club when the footy season is over.'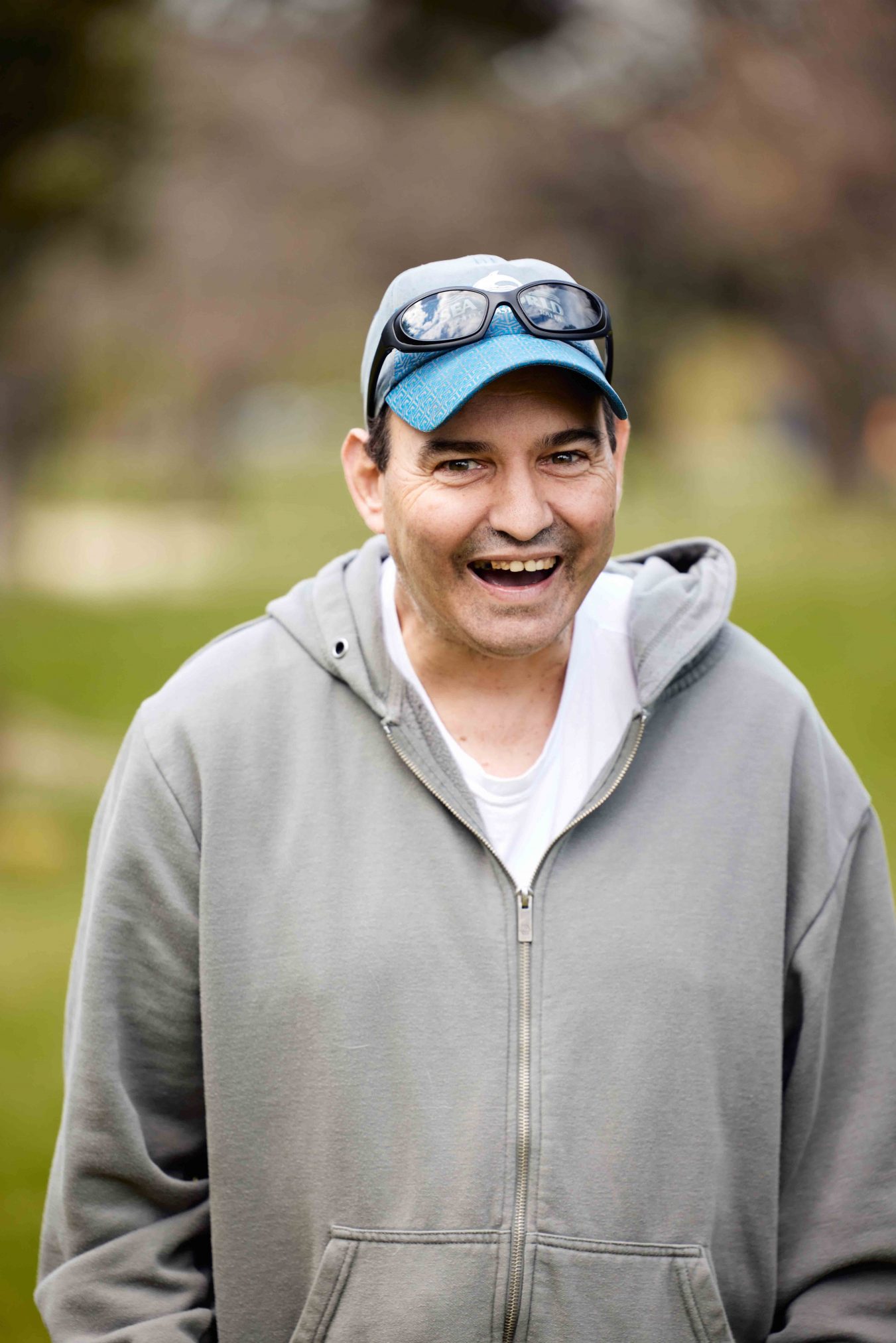 'We catch the trains and this gives him some independence, he also orders food at the counter by himself. And now he's getting the confidence to speak to other fans too.'
Apart from the footy, the other important part of Matthew's life is going out for a coffee to meet and talk to different people.
'We've got about five, six coffee places that know him very well, and he'll go up to the barista or the owner and have a chat while I stand back. And now he's got the confidence to say "good morning, how was your weekend?" And he remembers their names and they remember his.'
It's clear that Matthew has come a long way since partnering with Joe. The Support Worker's calm personality and dedication to helping achieve the best for Matthew and his other clients really shines through.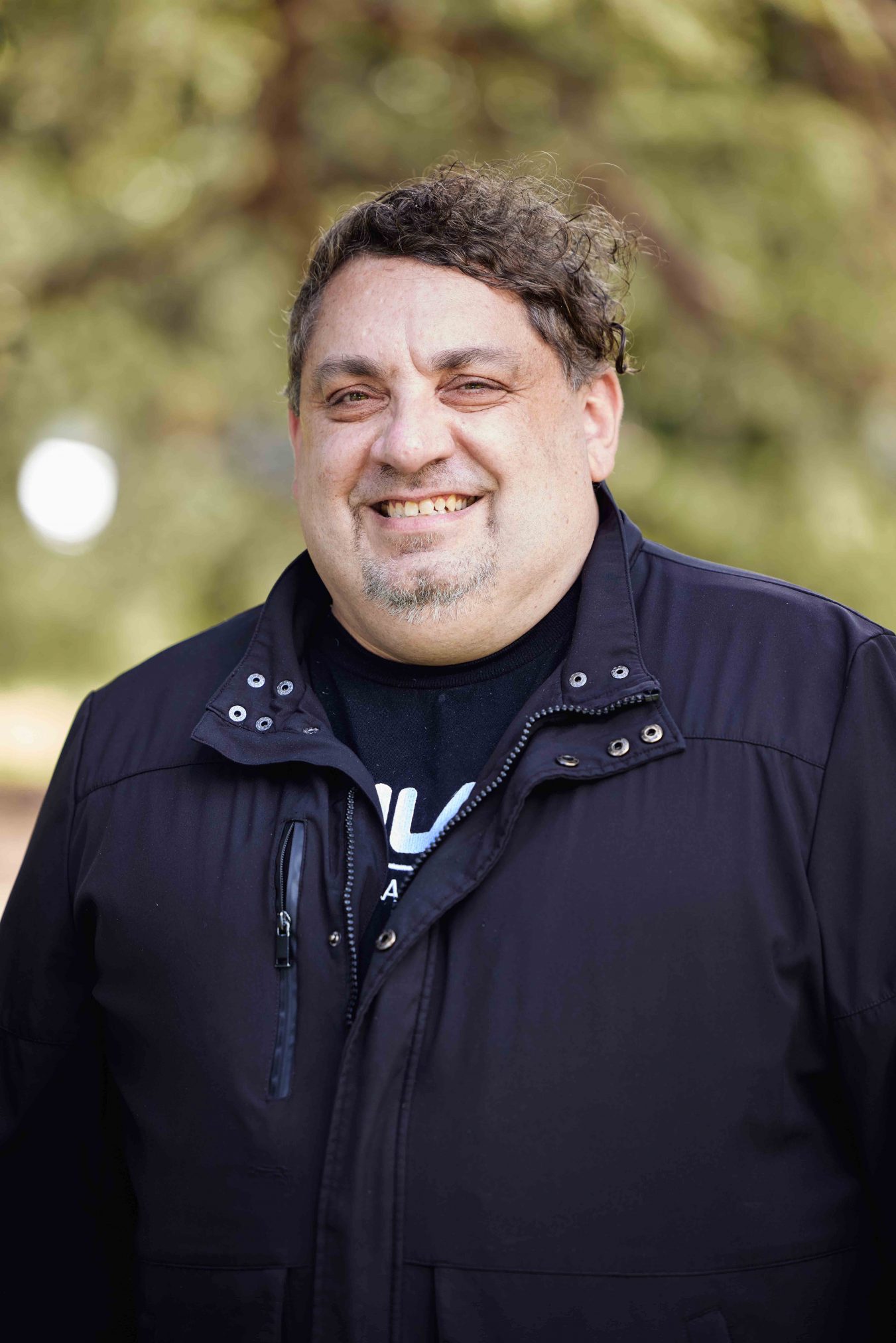 'It's enjoyable and very rewarding if you put in the time and effort to make it worthwhile,' he says.
'Being a mentor and giving clients an opportunity to be independent and make them feel comfortable and confident within themselves, that's what I enjoy most.'
Joe has empowered Matthew to reach his goals and live the life he wants to live. This is just one example of what our fabulous and dedicated team of Support Workers can achieve alongside our Zest Care customers.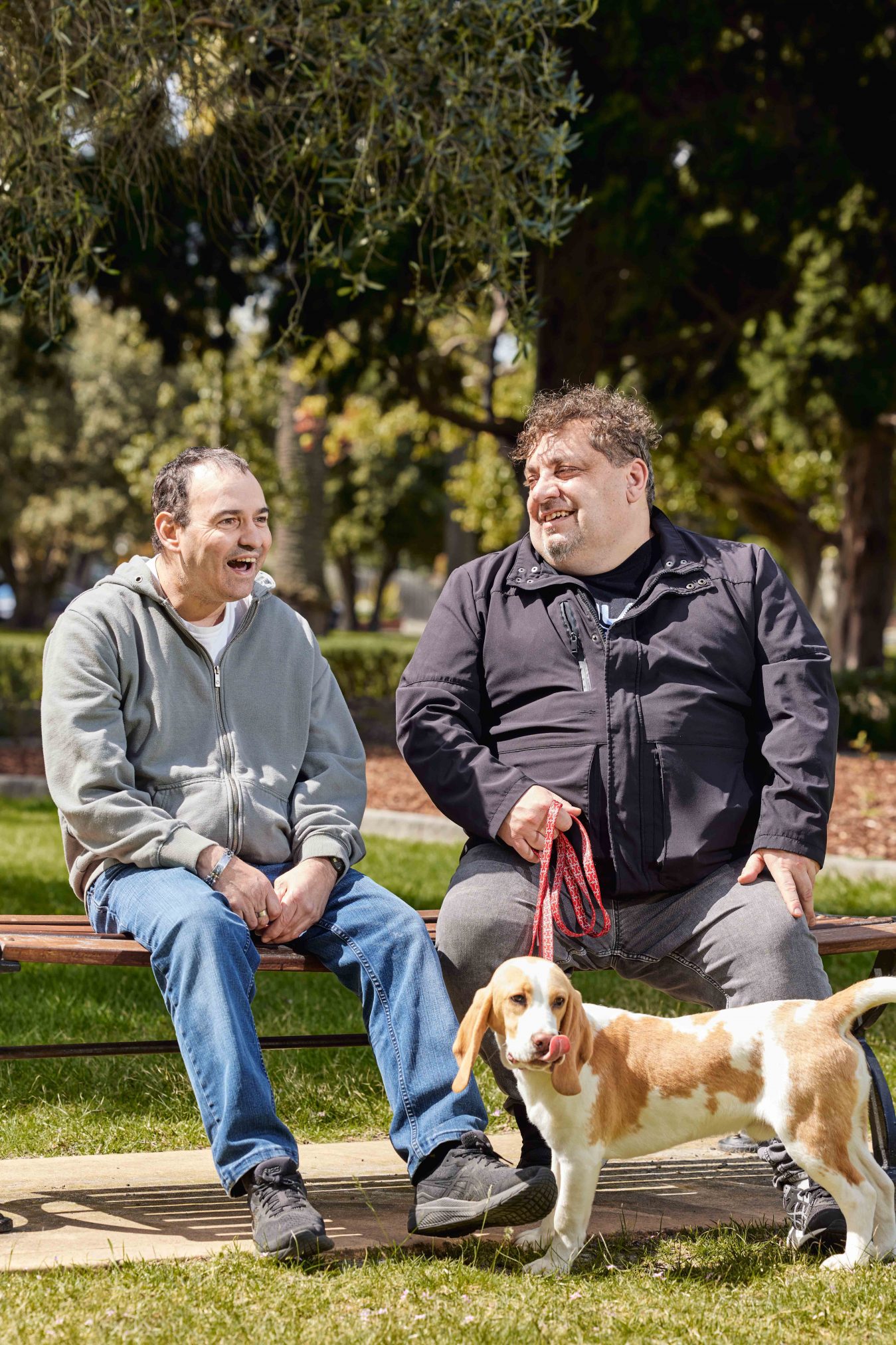 Are you or one of your family members living with a disability? Enquire about our services here.
Interested in joining our team to make a difference like Joe? Click this link for more information.