Are you based in brisbane and need NDIS services?

Looking to switch to a new provider?

We're now hiring support workers


Our Services
Zest Care is a registered NDIS provider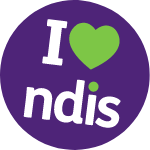 At Zest Care, we believe everyone deserves to live a happy and fulfilling life. Which is exactly why as an NDIS Registered Provider, we are dedicated to helping those with disabilities approach life with a little extra "zest". Our purpose is to help our clients achieve their lifelong goals through quality, customised care centred around their NDIS plans empowering them to live the lives they want.
The Zest Team
We collaborate with some of the most dedicated professionals in order to provide our clients with the best possible support. This means everything from sourcing, placement, the supervision of professionally trained Support Workers, to ensuring that our clients peace of mind is just a phone call away.
Our service is not only the product of nineteen years' experience, but a promise to take care of our clients needs, aspirations, and self in the most holistic sense.
Ready to speak to us? Get in touch to find out how we can help.
"The video call was really good! Our client was hesitant to call & was losing hope. So Zest set up Skype for her & she really enjoyed it! Her daughter was excited to see her face, which was lovely. For the next call, our client is inviting her mother, which will be fantastic! Overall, I think it's wonderful they can now have regular Skype sessions thanks to Zest."

It was very comforting & reassuring to hear from you during this turbulent time. A huge thanks to the awesome Hunter team for your continued support, excellent communication & commitment to our family. We are so grateful."

"They were fantastic and assisted me wherever I needed them. Honestly, they did everything for me. Nothing was ever a problem which is what I love about Zest, and Rachael was brilliant."

"If I ever needed anything, she made sure it was done effectively and efficiently. Also the daily interaction with people and the NDIS support services I receive have been incredible, I highly recommend Zest"

"Where do i start…Zest has empowered me and inspired me to become more confident, achieve my goals and has enabled me to secure a more supportive NDIS plan. The past few years i have experienced shocking services under NDIS, however that changed significantly when i was introduced to Zest."

"Zest has given me more access to services and opportunities to further my funding and hours of care. Rachael is very helpful and has been a great success in me organising my daily life."