'My support workers are doing a good job and I hope they continue on with the great job they're doing!'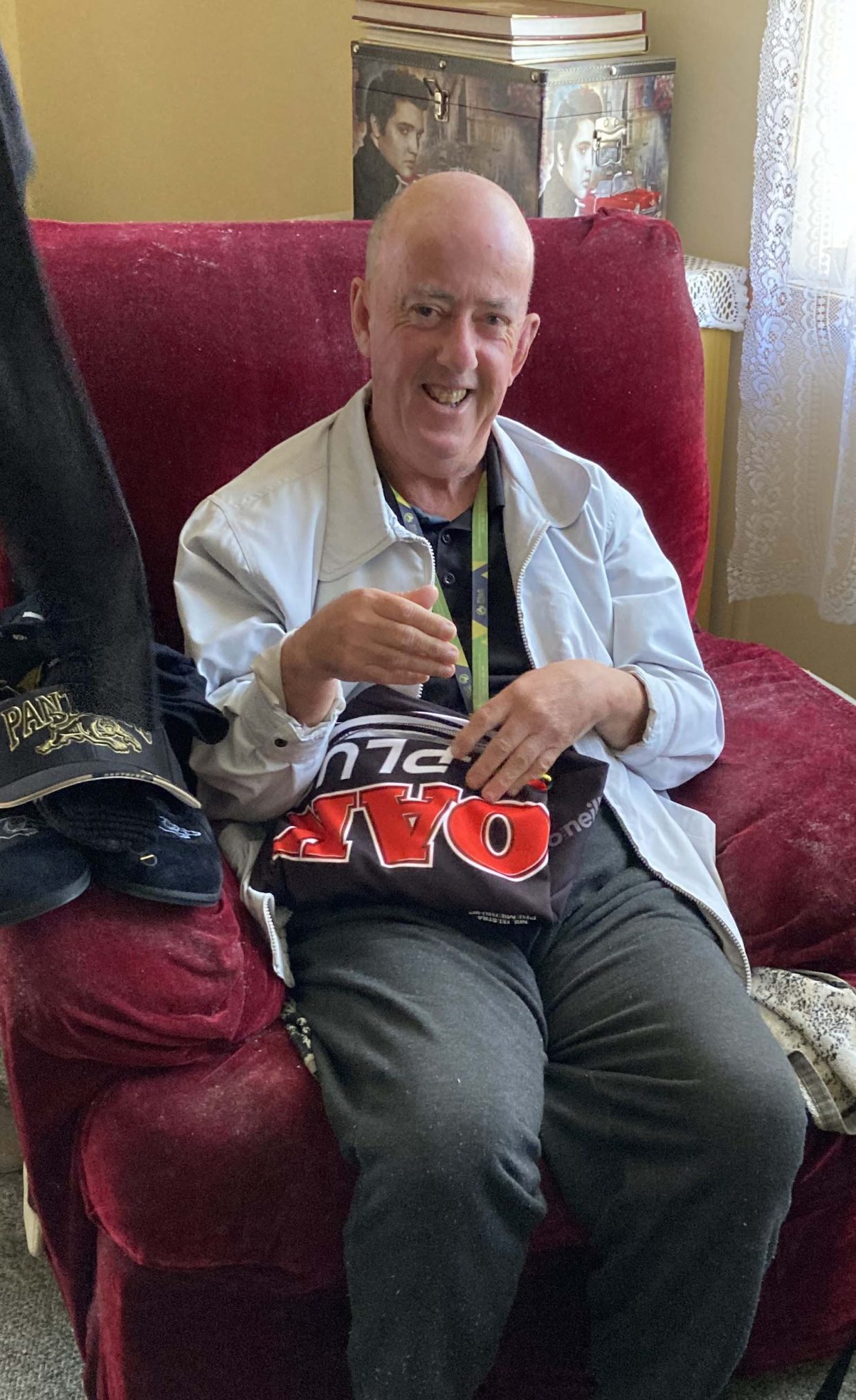 These are words of our wonderful client and Penrith Panthers fanatic Brett.
'I still remember the old players that used to play for Penrith. I used to follow Penrith when they would wear the old brown and white jerseys – I started following them in 1967 and that was five years after I was born.'
On his Zest Care community access shifts, Brett gets to go to Panthers home games with his Support Workers. Brett lives with an intellectual disability and the Zest Care team support him to live independently and pursue his passions.
Recently our fantastic Support Worker Christina went with Brett to the footy and noticed he didn't have much Panthers merchandise, so she reached out to members of the Penrith community who very generously stepped up and donated a merchandise bundle for Brett! This included a jersey and training top gifted by the Windsor Wolves.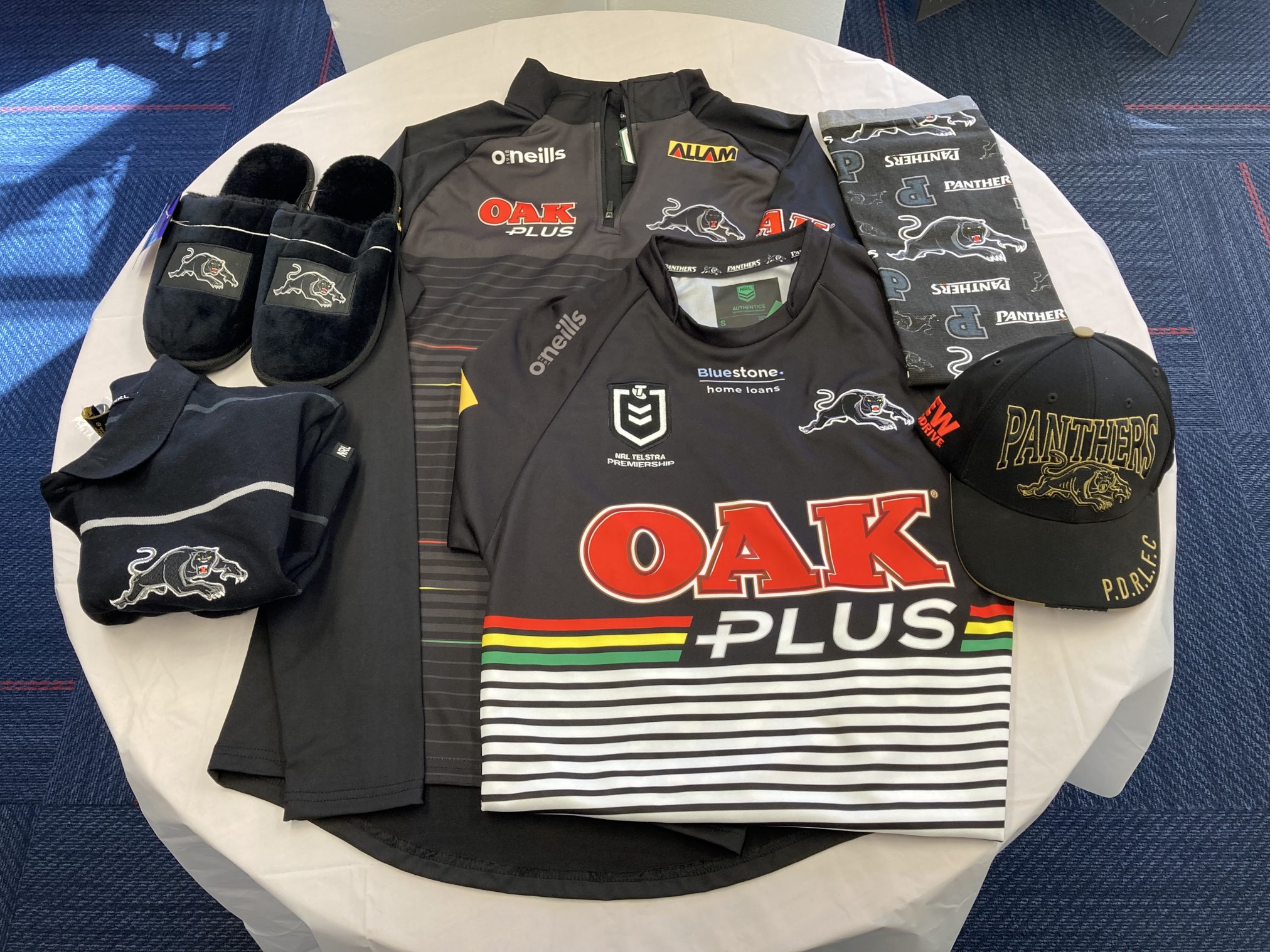 Brett is clearly chuffed with his Zest Care team. He speaks fondly of his other Support Worker, Tina, a fellow Panthers fan, who has been supporting Brett for almost four years.
'My support workers are doing a good job and I hope they continue on with the great job they're doing!'
'When Tina came to see me on the first day she had a shift with me, she came and knocked on my door and said, "Is your name Brett?" and I said "Yes," and she said, "My name's Tina," and I said, "Nice to meet you." And since that day I've been working with Tina for four years, ever since she started with Zest.'
'I love helping people,' Tina says. 'And Brett is very easy-going, and he likes being around me too I guess!'
'It's very rewarding working with Brett. When you're helping other people, it helps yourself.'
It's not just the footy that the pair get up to. Brett talks about a typical day out during the week.
'Tina comes and picks me up and we go off and do my shopping first, and then last Friday we had a bit of time so we drove up to Wentworth Falls to visit this place that sells pies and sausage rolls and coffees.'
'Sometimes we go to live football games, and sometimes we go to the Nepean Rowing Club to play bingo.'
Tina tells us about a time when on their community access shift, she took Brett for a drive in her husband's convertible instead of her normal car, which Brett loved!
Brett's independence has come a long way since partnering with the Zest Care team. He's able to live by himself and enjoys his freedom.
'I've got a friend that lives just down the road and sometimes I go for a walk to see him for a couple of hours and we have a cup of coffee and then I walk back from his place.'
But it's his passion for the Panthers that really stands out. A highlight from this season was watching his team claim the minor premiership.
'A couple of weeks ago we went up to a game, and we stayed until after the game was over and watched the team be presented the minor premiership.'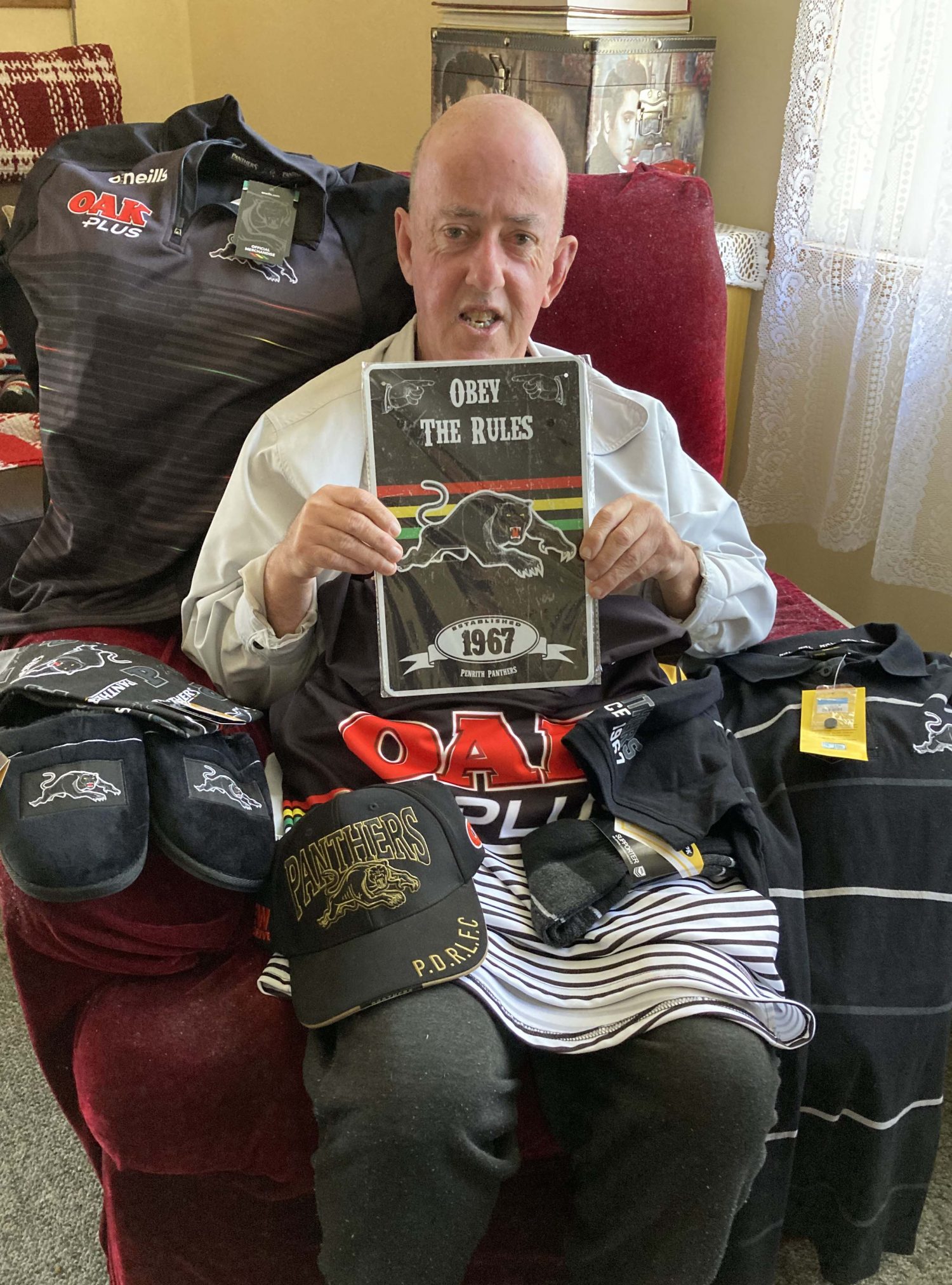 The Panthers play in the NRL Grand Final this Sunday and have the chance to claim back-to-back premierships. Does Brett think the Panthers can get it done?
'I hope so!'
---
UPDATE: The Panthers did go on to claim victory with a comfortable 28-12 win over the Eels.
Brett was understandably thrilled with the result.
"At first I didn't think they would win… But they went on to win the premiership!"
---
Are you or one of your family members living with a disability? Enquire about our services here.
Interested in joining our team to make a difference like Tina and Christina? Click this link for more information.