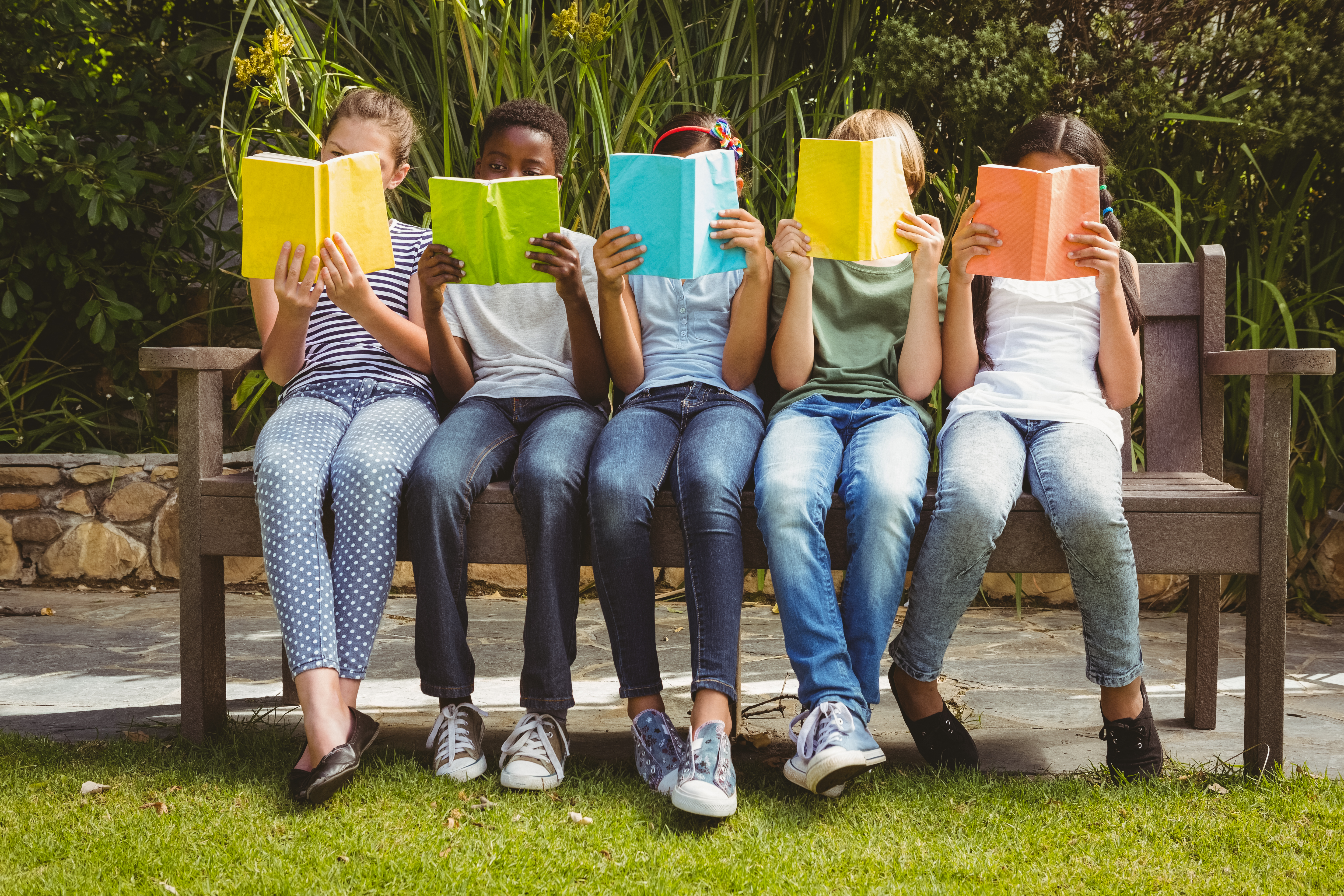 Reading is a great way to learn and experience the world through different lenses. On April 23, World Book and Copyright day celebrates the role of books in combating isolation, stimulating thinking and creativity, and building ties between people. We look into the delightful world of reading, starting with some books by Australian writers with disability.
Hammers Over the Anvil – Alan Marshall
You may know Marshall's I Can Jump Puddles, the first in his series about growing up and living with polio in a Victorian country town. Released in 1975, Hammers Over the Anvil is the fourth and last book in the series. This collection of short stories covers observations about himself and others as he tries to make sense of life.
Ugly – Robert Hoge
After being born with a tumour on his forehead and facial and leg abnormalities, Robert Hoge's future looked uncertain. But his parents were determined to give him a typical Australian childhood. Described as "the story of an extraordinary person living an ordinary life", this book includes details of difficult surgeries, boyhood escapades, and the love and support he received growing up.
Nobody Nowhere: The Extraordinary Autobiography of an Autistic Girl – Donna Williams
Donna Williams' book was the first full-length, published account by an Australian with autism. She describes a world made challenging by heightened sensory experiences, and struggles including difficult interactions with her mother, who wanted to place her in an institution.
Growing Up Disabled in Australia – Carly Findlay (editor)
This newly released story collection recognises that one in five Australians live with disability, but they remain underrepresented in media and literature. Edited by Carly Findlay, who has ichthyosis, it gives young people insight into the childhoods of others with disability. It includes interviews with well-known Australians such as Senator Jordon Steele-John and paralympian Isis Holt, over 40 pieces by Australians with a disability or chronic illness, plus poetry and graphic art.
Music Our Bodies Can't Hold – Andy Jackson
Poet Andy Jackson has a condition called Marfan syndrome which affects the body's connective tissues. This collection consists of poetic portraits of people with, or reputed to have had, Marfan syndrome. Many of the poems come from personal interviews, while others are based on portraits of historical figures including Abraham Lincoln, ancient Egyptian Pharaoh Akhenaten, Mary Queen of Scots, composer Sergei Rachmaninov, and poet Edith Sitwell.
Books for children
Susan Laughs – Jeanne Willis and Tony Ross
This book uses illustrations and rhymes to tell the story of Susan, who enjoys everyday childhood activities such as swimming, playing with friends, laughing, and singing. At the end of the story readers discover Susan uses a wheelchair, with the author explaining Susan "is just like me, just like you".
Andy and His Yellow Frisbee – Mary Thompson
This illustrated children's book is about a boy with autism named Andy. His sister Rosie provides a background about Andy and autism, along with a sibling's perspective. It shows how children with exceptionalities might act differently and have difficulty expressing their thoughts or feelings in words, but can also learn to engage with others and form good friendships.
Hello Hello – Brendan Wenzel
This brightly illustrated book for young children helps readers see that despite our differences, we share connections worth looking out for. Starting out with two cats (one black and one white), a chain of animals linked by at least one common trait appear, encouraging readers to relish nature's differences and marvel at its amazing similarities. For a list of 75 more books about children with disability, check out this post by Exceptional Thinkers.
Helpful Reading Technology and Apps
Here's a list of some apps and devices you might find helpful for reading.
Voice Dream Reader
This customisable text-to-speech app can read content in various voices and languages. You can personalise the reading speed, voice to font and text size.
Blitab
This reading and writing tablet is the world's first tactile tablet for blind and visually impaired people. It displays small physical dots (called 'tixels') that rise and fall on demand, composing a whole page of writing in Braille code.
Overdrive
This app allows you to read eBooks and listen to audiobooks from more than 22,000 libraries worldwide. You can also use it to borrow from a large collection of movies and TV shows.
The benefits of reading
There's no denying the pleasures of escaping into a great book, but reading is more than an enjoyable hobby. In fact, it has proven benefits for cognitive development and mental health. These include better brain connections, stress reduction, and prevention of age-related cognitive decline. All the more reason to grab a book and get reading!
About Zest
Zest Personalised Care is a registered provider of NDIS disability support services with two decades of experience in the care industry. Please get in touch​ if you'd like any more information about how we work with individuals to achieve their goals.