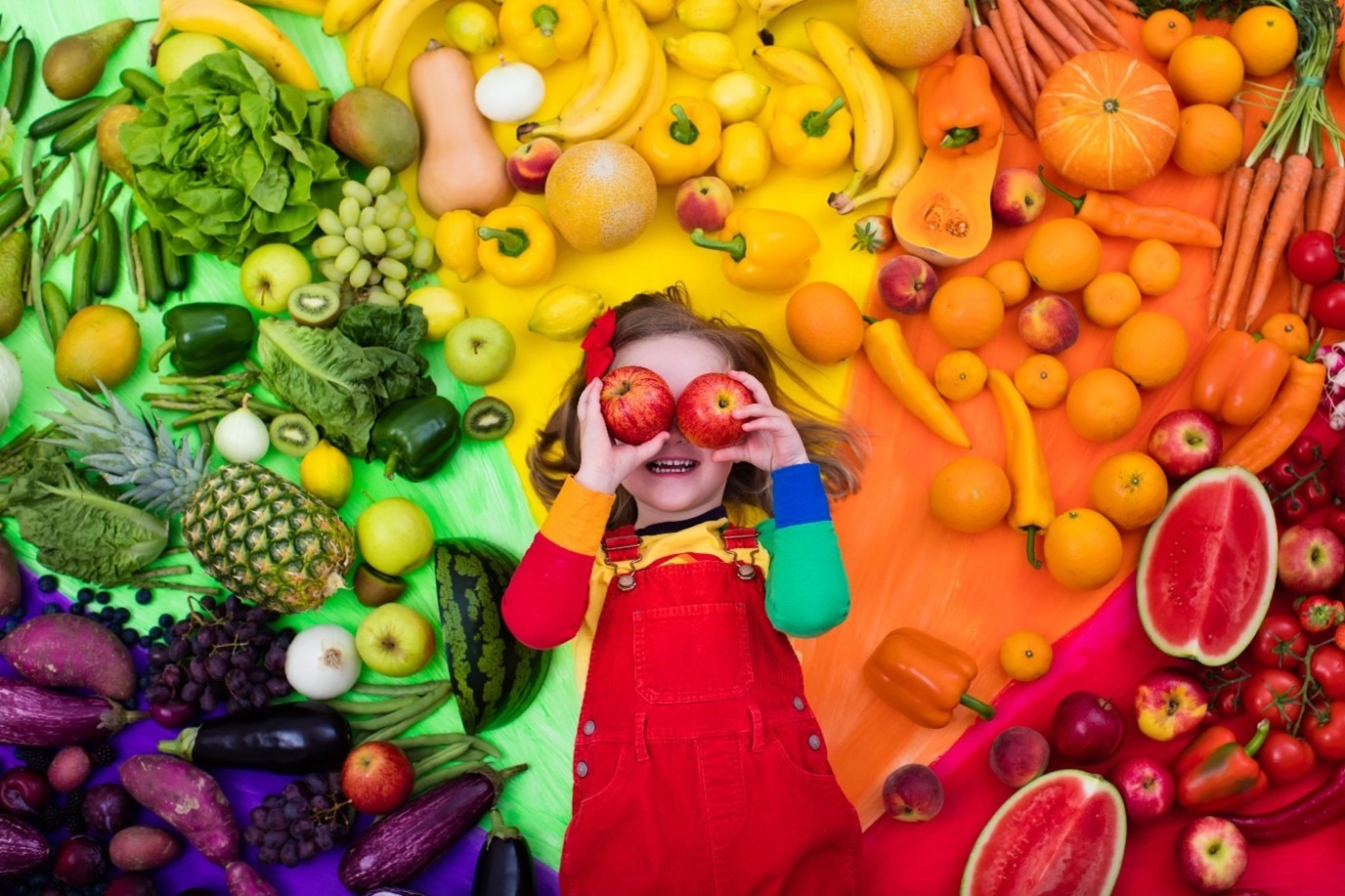 Summer is upon us, which means a return to balmy weather and an abundance of delicious fresh food. Summer is a great time to experiment with new recipes, so we've done some research for you and found five cookbooks with quick, easy meal ideas.
These five disability-friendly cookbooks are filled with fresh ideas for making zesty summer meals. They are easy to follow, either on your own or with some help from your support worker.
We hope you'll have fun creating something zesty and healthy this summer!
Cooking by Color: Recipes for Independence
By Joan Guthrie Medlen, MEd, RDN
This cookbook uses colour coding, plain language and plenty of images to help you make each recipe successfully. It was designed for teens and adults with disabilities to make cooking simple and give you more control in the kitchen.
The step-by-step system includes:
information on serving sizes, preparation time and ideas for serving each recipe
colour coding for measuring tools, like cups and spoons
colour coding for cutting boards (to avoid cross-contamination between foods)
easy-to-follow instructions in list order
cooking tips for success in the kitchen.
It's available from Amazon.
4 Ingredients 
By Kim McCosker and Rachael Bermingham
This well-known Australian cookbook contains over 340 fast, easy recipes that only need four ingredients or less. All the recipes can be made using 1 cup, 1 teaspoon and 1 tablespoon.
By simplifying the ingredients and the tools you'll need, these recipes are easy to make but still taste great. There are recipe ideas for everything from breakfast to dinner, including entrees, soups, salads and desserts, all using ingredients readily available from the supermarket.
It's available in both paperback and eBook format from Booktopia and Amazon. Versions are also available for people with diabetes, vegetarians/vegans, people with allergies, and those following gluten free diets.
5 Ingredients – Quick & Easy Food
By Jamie Oliver
Famous chef and healthy eating advocate Jamie Oliver has created a cookbook to help make good food simple.
Each of the 130-plus recipes uses just five key ingredients, to help you get a meal together quickly and with minimal hands-on preparation. There are chapters on chicken, beef, pork, lamb, fish, eggs, vegetables, salads, pasta, rice and noodles and sweet things.
Every recipe comes with:
a visual ingredient guide
information about serving sizes and timings
a short, easy-to-follow method, and
quick-reference nutritional information.
It's available from Amazon, Booktopia, and Big W.
Let's Cook! Healthy Meals for Independent Living
By Elizabeth D. Riesz and Anne Kissack
This cookbook is designed for anyone wanting to create easy, healthy meals for themselves or others. It's written in plain language and large print. Plus, it's spiral-bound for ease of laying on your kitchen counter without losing your page. Full colour photos show you the step by step preparations and what the completed meal looks like.
The more than 50 recipes follow the formula:
what I need
what I use
what I do
There's also information on portion sizes, how to package and save leftovers and advice about food and kitchen safety.
It's availability from Amazon may vary.
These books were originally produced for people with disability or learning difficulties and are written in clear and concise language. They are printed on strong laminated paper, which makes page-turning easy and allows you to just wipe off any spills.
The series of five books feature healthy and tasty recipes, including no-cook ideas and meals that can be cooked in the microwave, regular oven or on the stove.
To make things simple, each recipe:
is divided into 6 to 8 easy to follow picture steps, and
comes with a picture shopping card listing all the ingredients you'll need from the supermarket.
The cookbooks use a colour-code system to help make the recipes and picture steps easy to follow. You can order them online here.
Bonus online resource: Accessible Chef
Created to help people with disability learn basic cooking skills, Accessible Chef has more than 200 free visual recipes. The site also houses a range of resources about everything from adaptive cooking tools to nutrition for dental hygiene.
Many of the recipes have been contributed by users. You can even create your own visual recipes and download them to your computer.
Have you made something from one of these cookbooks? We'd love to share it with our community! Send us a photo at hello@zestcare.net.au and we'll post it on social media.
About Zest
Zest Personalised Care is a registered provider of NDIS disability support services with two decades of experience in the care industry. Please get in touch​ if you'd like any more information about how we work with individuals to achieve their goals.