Not so long ago, our social media news feeds were deluged with icy gushing water and shrieks, as people around the world filmed themselves completing the ALS Ice Bucket Challenge. It was one of the first charity campaigns to go truly viral, with everyone from Tom Cruise to Anna Wintour taking part.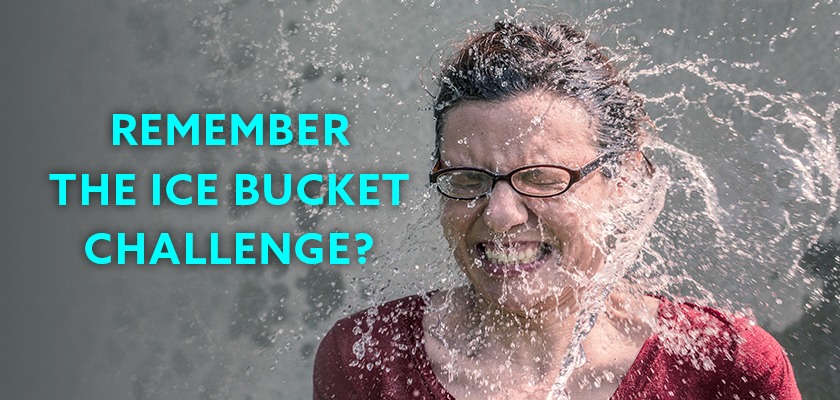 While some dismissed the campaign as 'slacktivism' – i.e. many people didn't donate, just enjoyed self-promoting – in reality, it actually raised over $100 million dollars and has helped fund important research for ALS – Amyotrophic lateral sclerosis. In Australia and the UK, it is referred to as Motor Neurone Disease (MND).
What is Motor Neurone Disease?
ALS/MND is a disease which affects over 400,000 of the world's population, and kills over 100,000 people every year (MND Australia).
MND describes a group of diseases that affect the nerves (motor neurons) in the brain and spinal cord that tell your muscles what to do. Messages from these nerves gradually stop reaching muscles, leading them to weaken, stiffen and waste.
It is a gradually degenerative disease that may progress at different speeds. Symptoms include muscle weakness, mobility problems, pain, speech and communication problems, swallowing difficulties, breathing problems and changes to thinking and behaviour.
It can also significantly shorten people's lives – at present, there is no known cure. Famed physicist Stephen Hawking was a notable example of someone who defied expectations to live a relatively long life.
What Supports Are Available?
In Australia, people living with MND are able to receive Funded Supports through the NDIS (National Disability Insurance Scheme). This includes Direct Supports, such as assistance with personal care and mobility, as well as accessing the community.
June 21st is MND Global Awareness Day. Raise a glass in support to people with MND, donate to Motor Neurone Research or hold a fundraising afternoon tea. Let's work together to find a cure!