Imagine learning to navigate life again after being in a semi-coma for almost four years. That's the difficult reality our client Kylie Matthews has found herself in.
In 2000, a medical error left Kylie with brain damage, although it wasn't properly diagnosed until 2017. In 2015 she was mistakenly diagnosed with early onset dementia and slipped into a semi-coma in a nursing home.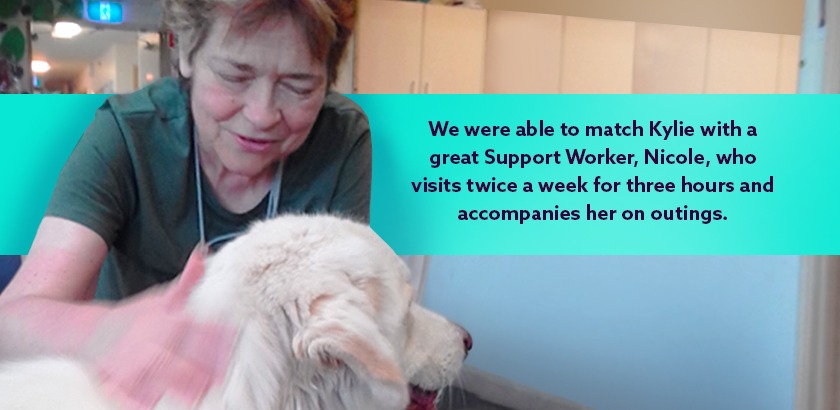 In 2017, doctors carried out an operation that was able to significantly reverse the damage caused by the original operation. However, Kylie still needs support and assistance in her daily life while she is on the road to recovery. She also requires a walker for mobility.
After Kylie's NDIS plan was approved in November 2017, it has taken some false starts with different service providers for her to receive her Supports.
Zest Care were recommended to help Kylie access the community. We were able to match her with a great Support Worker, Nicole, who visits twice a week for three hours and accompanies Kylie on outings. She has been able to take up swimming again, as well as other activities she enjoys.
"Zest Care have been wonderful", says Kylie. "Mikey organised a Carer to come and has been so kind and polite the whole way through the process. He even took me to an early appointment himself."
"Nicole is also a really good match. She's lovely and intelligent…so great to spend time with."
Finding the right match for our NDIS clients is important to us at Zest Care. We're delighted that we can help Kylie access the community again, which is such an intrinsic part of life for all of us.
That's what makes Kylie this month's Good News Story!