Zest Care is proud to announce their exciting new partnership with the Pararoos , Australia's national Paralympic Football Team. This is a three year sponsorship deal which will support the team on their road to qualifying for the 2019 World Cup!
"This commitment by Zest Care is great news for the Pararoos as it provides stability and assurance for the team and allows it to focus on representing Australia proudly on the international stage," said FFA CEO David Gallop AM.
"The Pararoos are a fantastic example of football's inclusiveness and how it is a sport for everyone regardless of gender, age or background."
The Pararoo team is comprised of athletes with cerebral palsy, acquired brain injury or symptoms acquired from stroke. In Australia there are 700,000 people living with acquired brain injuries, while around 37,000 have cerebral palsy. These athletes train unbelievably hard to surmount their challenges.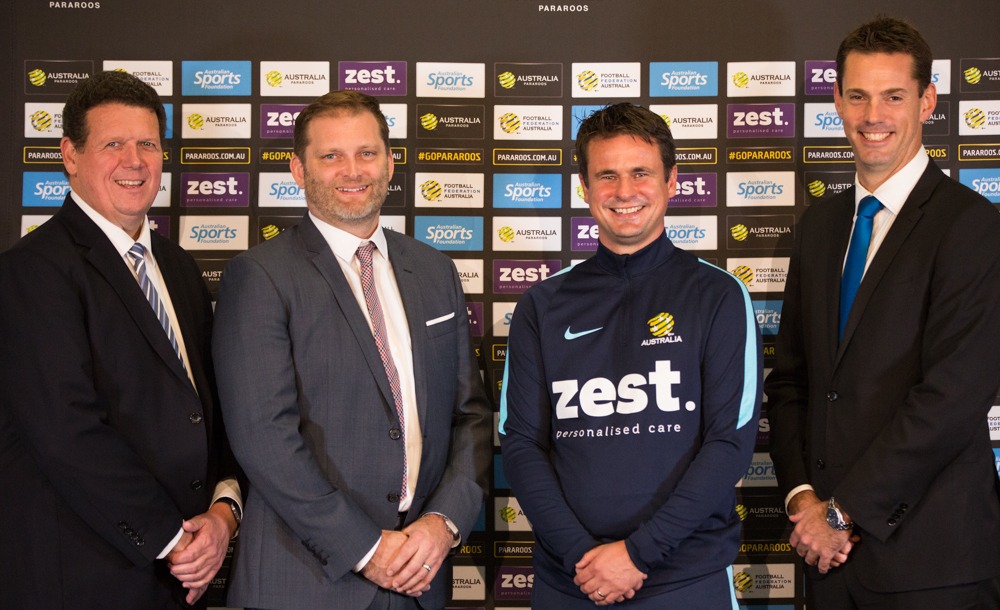 "Having Zest Care as the inaugural sponsor of the Pararoos means so much and is an incredible boost for our team and program," said Pararoos Captain David Barber.
"The Pararoos have for a long time worked in and around the community engaging young people with disabilities all over the country, helping them on their development journey and giving them something to aspire to as they chase their dreams."
The Pararoos' dedication to excellence, inspiring attitude and determination are reflective of Zest Care's own values and broader mission to provide the very best support for individuals, families and the communities in which they live.
"We see a great synergy between Zest Care and the values the Pararoos represent. Since 2001, we have been helping individuals and families overcome challenges and achieve their goals – we are both excited and proud to support the Pararoos' journey to the World Cup in 2019."  Jeremy Dykes, Zest Care.
Zest Care is committed to helping people start the life they want, today.