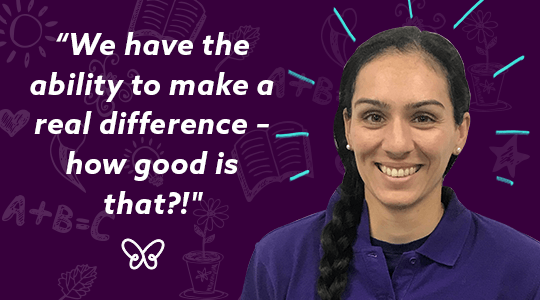 Nitasha studied Atmospheric Science & Economics, graduating to work in air and noise assessments. It wasn't long before she decided she wanted more human interaction in her day-to-day. That was when the opportunity to "revamp and restart" a family business centred around In-Home Care/Community Services presented itself. Nitasha would operate this business for over 9 years, serving as Secretary to the Australian Home Childcare Association in that same time (the peak domestic body for In-Home Care). Nitasha's lifelong ambition is to sail the NorthWest Passage. In her spare time, she enjoys getting outside as much as possible – whether it's rock climbing, snowboarding, or surfing!
What is your job title?
I would like to say "Solution Finder", but officially it's Victorian State Manager.
What does the role of a State Manager involve?
It's a varied role ensuring the operations across the state run smoothly and in accordance with the Zest vision. It involves making sure all our Zest Care clients have the best possible experience, that our staff and support workers are enjoying their roles, and also building the Zest name in new regions so that we can support more people in achieving their goals.
How long have you been in the disability service provider industry?
My journey in the Disability sector was very similar to that of Zest's. I started in In-Home Care about 10 years ago, running a company providing early education and care services to vulnerable and marginalized children. We worked a lot with children and parents living with a disability. When the NDIS arrived, it was a natural progression.
What excites you most about Zest starting up in Melbourne?
Having an outcomes-focused organisation to work with and providing quality service to Victorians. It's also great to watch Zest's journey unfold. Although I am new to Zest, I have known the company for some time now.
How do you personally make sure you go the extra mile?
I always consider the situation from my client or Support Worker's point of view, the expectations they would have and the steps I can take in order to provide them with seamless service. Essentially, I focus on two of Zest's values: empathy, accountability.
Do you have any self-care routines to avoid taking your work home with you?
Going for a run straight after work to transition the brain.
Your message for the team?
We have the ability to make a real difference – how good is that?!