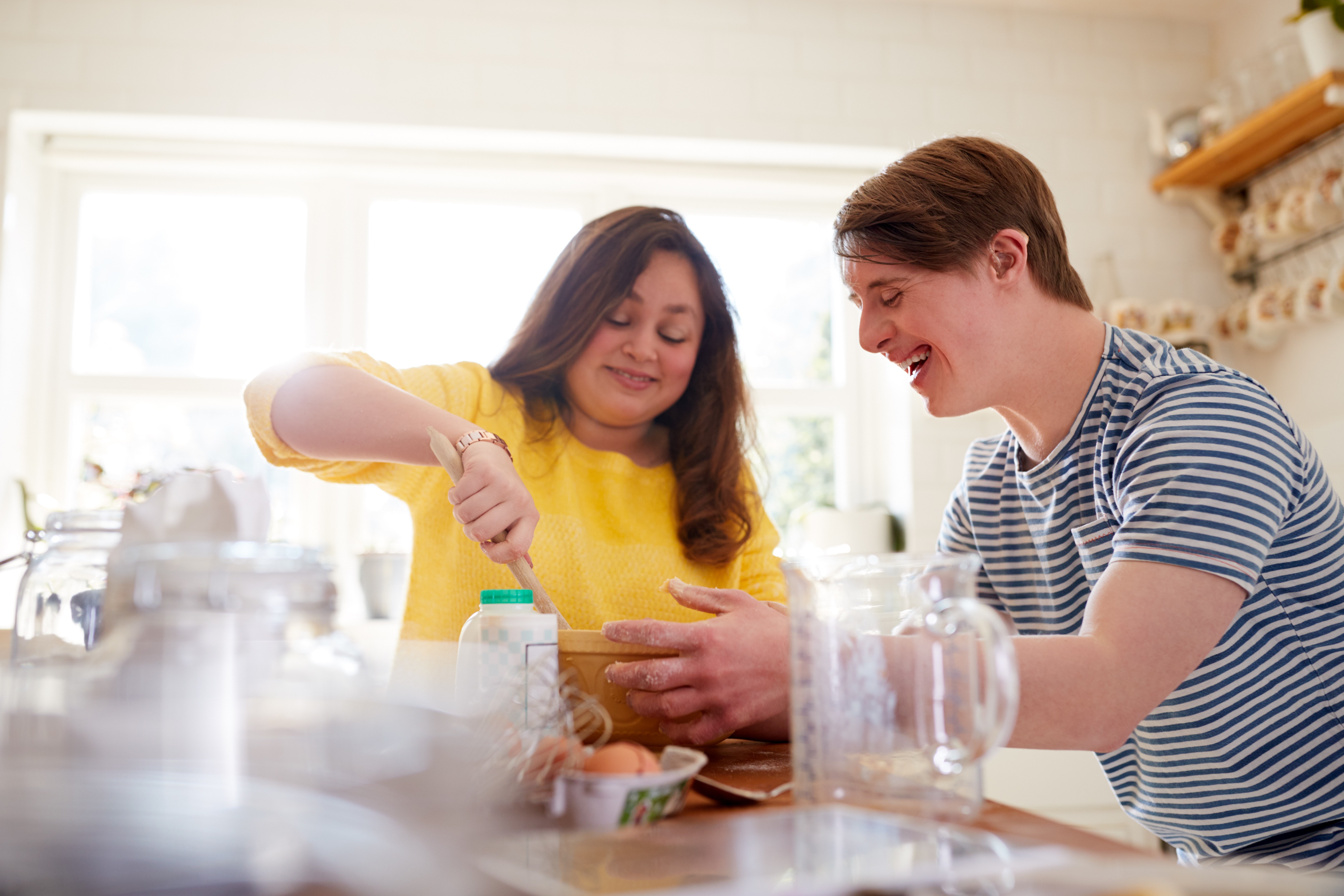 Even if you're not a fan of baking or stirring that cream sauce, everyone should be able to enjoy time in the kitchen unhampered by tricky jars, or hard-to-handle kettles. But where do you find kitchen aids to help make time at the stove or benchtop, fuss-free?
Our Zest researchers have found some of the best disability kitchen aids currently on the market for you. So whether you need a lot – or just a little help in the kitchen, there's something for everyone in Zest's Top 5 Kitchen Aids.
1. Kettle Tippers
A kettle full of boiling water should be handled with care. But what if the person pouring the tea has a poor grip or reduced strength? It's an accident waiting to happen. That's why Kettle Tippers are a great idea. Designed to fit any standard kettle, these clever devices make pouring kettles easier and safer. They also reduce spills and increase independence.
2. One-Handed Can & Jar Openers
We've all tried to open that particularly stubborn jar of jam or can of tomato puree. Sometimes you need super-human ability! So for people with limited mobility and strength, it can be quite a frustrating and often painful experience. A one-handed jar opener is a great invention that makes jar and can opening easier than ever – with the left or right hand.
3. Perching Stools
If being on your feet too long in the kitchen deters you from doing the dishes or making a soothing cup of tea, a Perching Stool could be the perfect solution. A handy stool with a sloping, comfy seat to rest on, these adjustable stools give people the comfort and independence to complete 'standing' kitchen tasks – while sitting down. They come in a range of colours, sizes and even designs.
4. Spiked Cutting Board
Preparing meals and snacks using a cutting board and knife can be a challenge and potentially unsafe – especially with limited mobility. But this 'spiked board' offers a convenient solution. The raised lip and stainless steel spikes secure the bread or food in place ready for chopping, slicing or even peeling. From carrots to loaves of sourdough, this cutting board has it covered.
5. Adapted Cutlery
Reduced strength or mobility shouldn't stand in the way of enjoying a great meal. That's why Adapted Cutlery is such a great idea. As well as increasing independence, these practical utensils come in a range of designs including, easy-grip, angled and soft-coated handles. They can also meet a range of needs from poor grip and muscular tremors to weakened arms and hands and even reduced motor skills.
Kitchen aids are the perfect recipe for easy, enjoyable and efficient meal preparation. The tools above are only some of the great kitchen aids available on the market that can really make life easier for people living with minimal flexibility, dexterity or mobility trying to perform various tasks in the kitchen.
If you are needing help with kitchen aids or require further information or assistance please contact us to find out more and how Zest can help improve the experience for people with limited mobility in the kitchen.
Zest Personalised Care is a registered provider of NDIS disability support services. Please get in touch if you'd like any more information about how we work with individuals to achieve their goals.