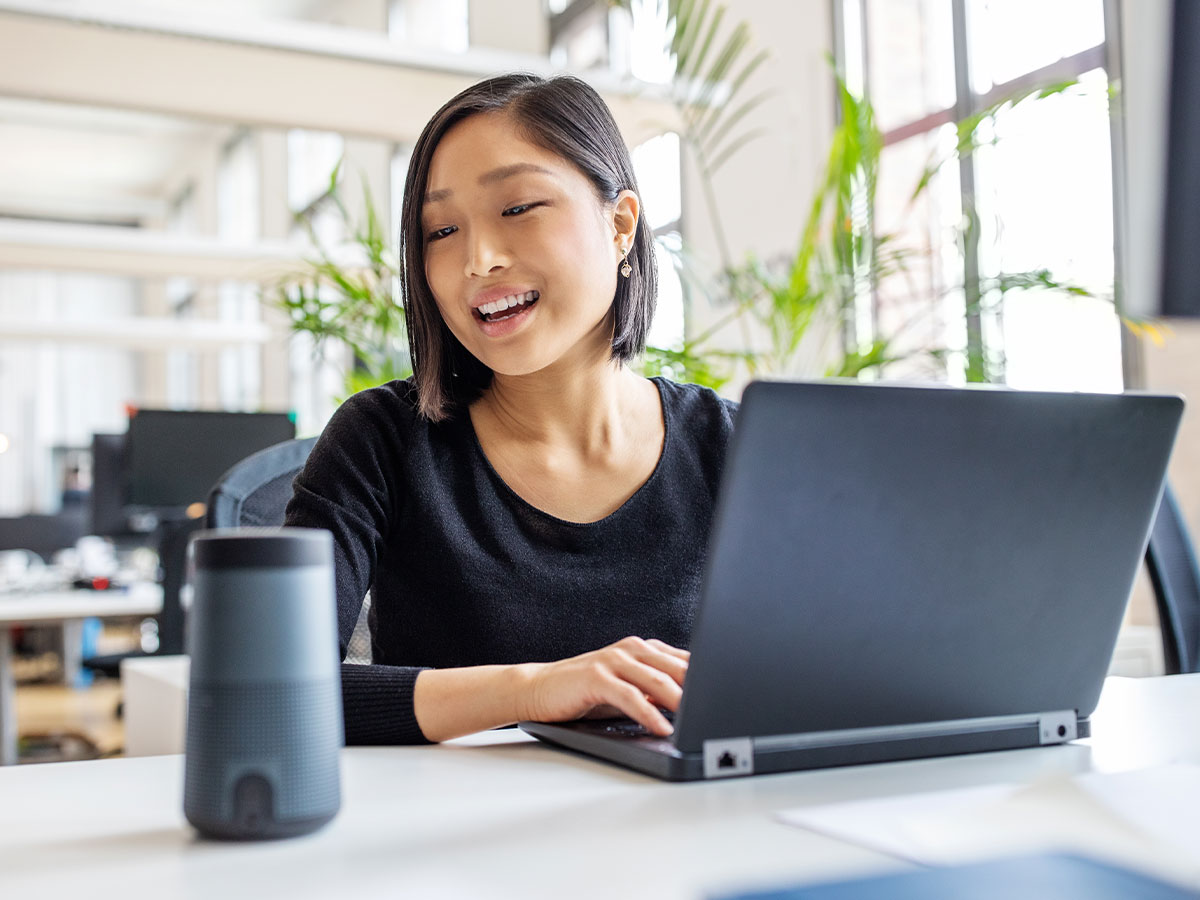 A key outcome for the NDIS and service providers has been to enable those living with disability the ability to live life the way they choose with as much independence as possible. While service providers have been helping drive this outcome, when combined with smart technology, a new frontier in assisted living is emerging.
Technology has always played an essential role in supporting people living with disability. From hearing aids to motorised scooters, technology has been an enabling force. However, in recent years a new form of digital technology has brought about benefits far more significant than could ever have been imagined.
Underpinning this revolution in technology is Artificial Intelligence (AI)
So what is AI? To put it simply, AI is a technology that replicates human behaviour and learns from interacting with people. It's a transformative technology that promises to improve the lives of many.
New AI Apps for those living with disability
Apps such as 'Airpoly Vision' use AI to recognise objects through the device's camera and then announce them to the user. Any objects that aren't recognised can be added to the app by the user, allowing the app to 'learn' them.
Recently Microsoft released a free App called Seeing AI that includes technologies many vision-impaired users seek – object or obstacle recognition, labelling and reading printed text.
The connected home
It's hard to predict all the ways AI will improve our lives. But when we look at the impacts it's having around the home; it's clear that AI can support each of us to be able to live a more independent life.
Consider voice-assisted AI speakers such as Google Home, Amazon Echo and Apple HomePod that are becoming prevalent throughout our homes. This technology has profoundly changed communication and access for the visually and mobility impaired. Being able to use voice technology to turn lights on and off, to turn the stove or air conditioner on have enabled people to take control of their lives.
Looking to the future of AI
The future of AI promises to transform accessibility. Governments are designing spaces for everyone and developing apps to support access. The City of Sydney is developing an Accessibility Map (in Beta) providing information on parking spaces, toilets and potential barriers. Autonomous  transportation will offer unprecedented freedom and access. A Canadian robotics company – Cyberworks Robotics is developing an AI self-driving wheelchair that is in development and funding phase.
The opportunities are endless, and it's an exciting time to see how Artificial Intelligence will improve our lives. We're looking forward to keeping an eye on future developments and seeing the positive impact on those living with disability.