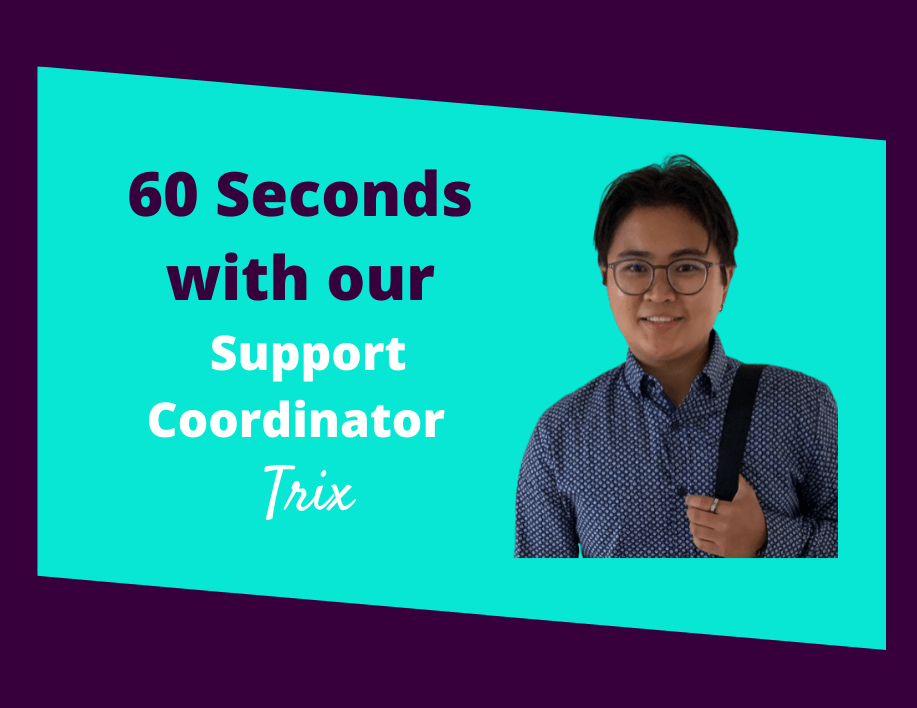 Trix has joined Zest as our Support Coordinator, working to empower our clients to meet their desired goals. With 6 years of care experience and a background in Psychology, Trix makes sure to go the extra mile throughout our clients journey.
What is the role of a Support Coordinator for Zest Care?
As a Support Coordinator my primary role is to connect clients and those closest to them with the supports they need. I am also my clients' liaison so they can have their needs voiced and met! Sometimes this means making the NDIS user friendly, helping them understand what they can access and how we can work together to get there.
How long have you been in the disability services industry?
I've been a variety of care roles over the last 6 years, and my background in Counselling and Psychology certainly helps keep my perspective grounded solely in the individual's shoes. Being a Support Coordinator means I can now better empower and empathise with my clients, outside of a just a caring or provider capacity.
What excites you most about being part of Zest?
I think being in a fast paced, ever evolving professional work environment, but also learning with the Coordination of Supports team to really engage with resources. It's been about finding a balance of independent work with the healthy pressures of goals and expectations. I've always worked either as part of or leading a team, so working closely with the client on my own and still feeling supported by Zest really helps.
How do you personally make sure you go the extra mile?
I think at the end of the day I like to remind myself of why we do what we do; something that will take 10 minutes or an hour of work can impact the quality of life for my client for what could possibly be the rest of the NDIS year – that's something that motivates me to go that extra mile. Do something right, with the right information, being honest and genuine; that's a service I want to deliver.
Do you have any self-care routines to avoid taking your work home with you?
I love keeping active, working out – some rock climbing, or being in nature. I like to cook, as well as socialising with friends and loved ones like my cat!
Your message for the team
Keep doing what you're doing! It great joining a team of interesting and helpful people. There has not been a day or a moment since starting with Zest that I have felt less than welcomed and supported.