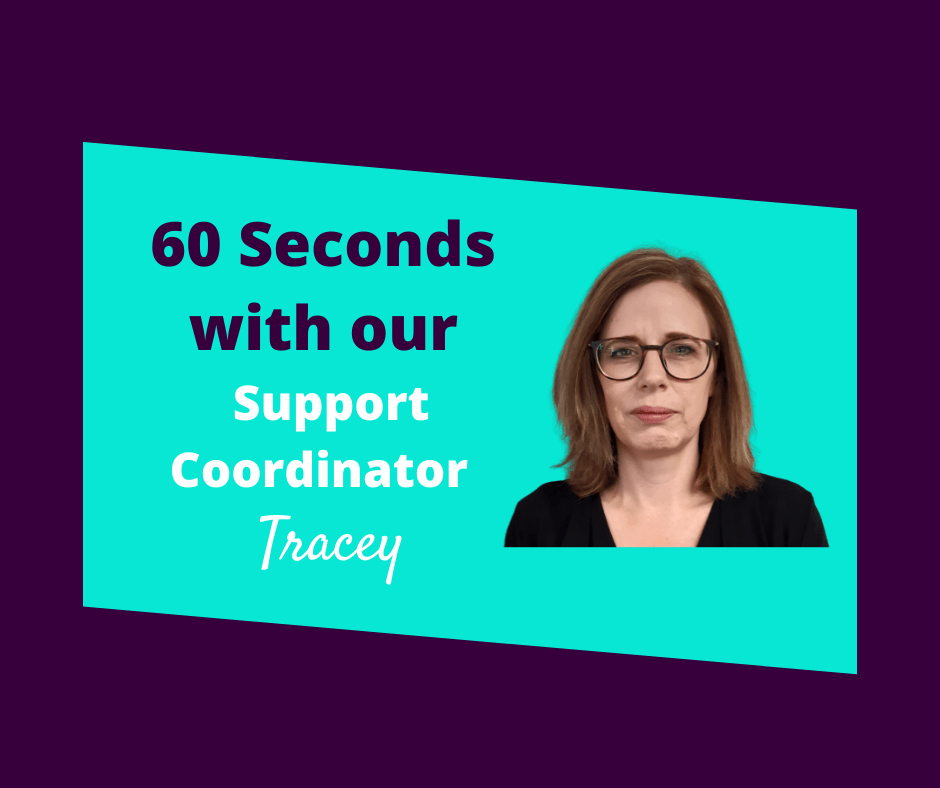 Tracey, our Support Coordinator works hard to build relationships and gains trust with her clients. She strives to make her client's life as easy as possible, but at the same time helps to empower them to make their own decisions. We admire her determination and committed work ethic at Zest.
What is the role of a Support Coordinator for Zest Care?
The goal is to help people with disability to access the NDIS and connect them to services, equipment and products to improve their lives, and work towards lifetime goals.
How long have you been in the disability service provider industry?
On a personal level for approximately 18 years, and on a professional level approximately 2 years working for a Disability Employment Service.
What excites you most about being part of Zest?
Everyone works so hard to put the needs of our clients first at Zest. I love the can-do attitude & the support I receive from my team. I am on a journey with Zest as we continue to enhance & improve our service. I believe that all these elements reflect in the service we provide to our clients. The way Zest has adjusted to working during Covid-19 for our clients has been excellent. We have been flexible and have implemented different ways we can support our clients.
How do you personally make sure you go the extra mile?
I have been working hard to build relationships with my clients. I believe that it's essential to build relationships and gain trust. This is a process and it can take time. I also work closely with my client providers, which is the key to providing good service. I like to make their lives as easy as possible, but at the same time help to empower them to make their own decisions. I am a firm believer that I am not here to just tick boxes – in terms of my role. I like to make sure that my clients feel they are truly valued and being looked after.
Do you have any self-care routines to avoid taking your work home with you?
I have set up a routine – waking up early, going for a walk, getting dressed & aim to start work around 8am. I like to have music going in between calls to give me energy. I also feel lucky to be working with my team as they help each other out when needed.
Your message for the team?
Climb one mountain at a time. Sometimes supporting people can feel like you are constantly climbing mountains, but the sense of achievement when you reach the peak is well worth it.