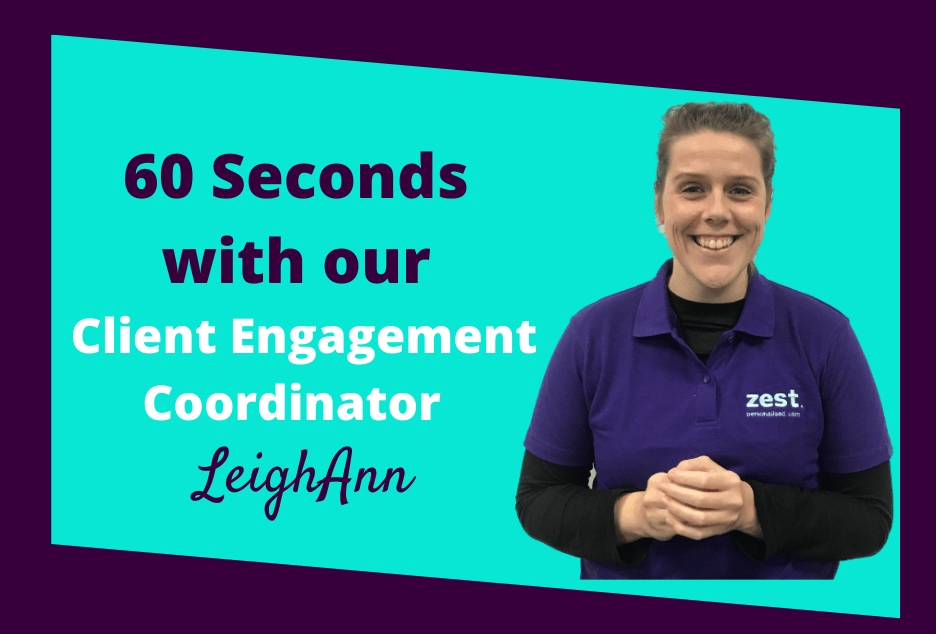 LeighAnn has been in the Disability sector for 9 years now. Starting in Direct Support (which she loved), it wasn't long before LeighAnn developed a strong passion for delivering quality service. Her lifelong ambition is to travel the world and experience as many different cultures as she can. In her spare time, LeighAnn enjoys snowboarding, paddle boarding, and just staying active in general.
What is your job title?
Client Engagement Coordinator.
What excites you most about joining the new Zest Melbourne branch?
The challenge of it just starting up, working for an organisation that aligns so closely with my personal values, and has such a people focus.
How do you personally make sure you go the extra mile?
Always ensuring there is open communication, striving to always have a response. If I don't know, making sure I find out in a timely manner.
Do you have any self-care routines to avoid taking your work home with you?
I always finish my day by writing down what tomorrow looks like. That way, I get it out of my head and know where to start when I come in. I always try and be active at the end of my day, whether that's going to the gym or going for a walk.
What's a quote that you live by?
"Every day may not be good, but there is something good in every day."
Your message for the team?
Team work makes the dream work.