Our amazing Support Workers work tirelessly for our clients, making sure that they're in the best care possible. Rose Singhdeo has a lot on her plate, but her drive to help others is truly inspiring! Let's find out a little more about her.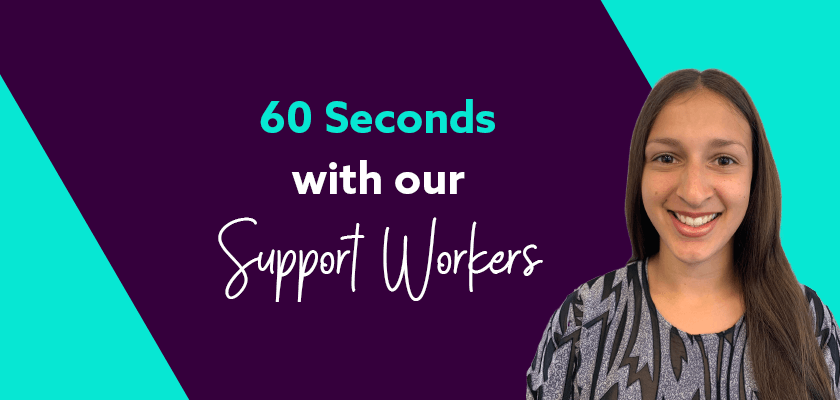 How long have you worked at Zest?
I have been with Zest for about two months – I am really enjoying my position and I am engaging very well with all of my clients.
What gets you out of bed in the morning?
I once was told at school by a teacher that I shouldn't wake up every day by saying "I have to go to work". Instead, I happily say "great, I am going to (client's name's) house today". It feels rewarding to connect with a person and help them out or just hang out with them. Doing this work allows me to assist, support and learn and I am thankful.
What is your biggest achievement to date – personal or professional?
I am currently studying a Bachelor of Communication – majoring in Journalism – and I am really enjoying it.
I am also part of a missionary organisation 'Thrive Madagascar', which means I travel to Madagascar and give back to others by teaching English, feeding the poor, supporting Thrive's children without families and so much more.
Finally, I have been volunteering for about six years working with children and running local kids' events. I generally MC events and get the kids excited for the day.
What does a typical day look like for you?
Uni assignments tend to keep me occupied. However, most days after study, I love to go op-shopping with my Nan. We then grab a coffee with my Aunty and Uncle. I am very family-orientated.
I also just got a new puppy, Maple. She is a cross breed Dachshund and she takes up a lot of my time (not that I'm complaining, haha)!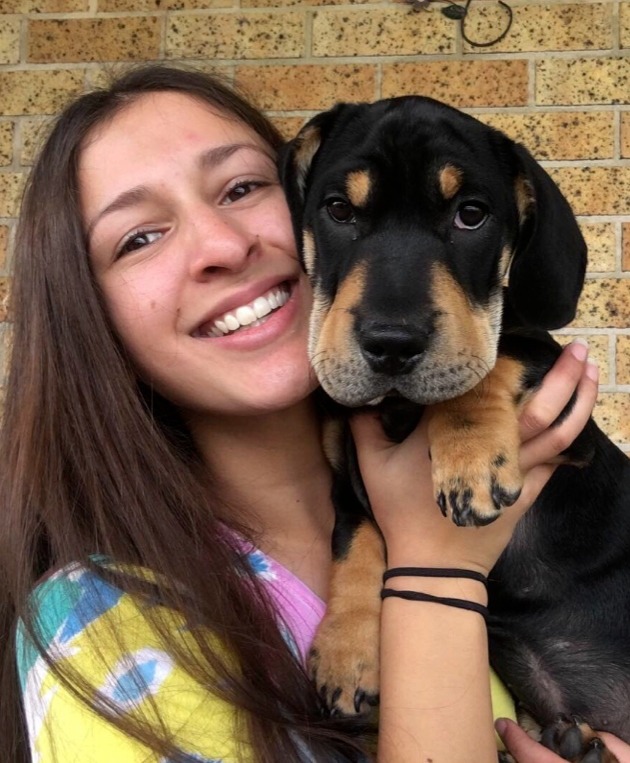 Currently, at weekends I get to visit my clients and assist where I can. This might entail personal care or community access.
What three words would you use to describe your role?
Rewarding, fun and challenging.
What do you like most about your job?
Most of the time your 'client' turns into your friend. They're not just a client you assist and then go home. While you are with them, you can chat and connect.
What is your motto or personal mantra?
Positivity is key and everything happens for a reason.
What's your favourite blog or social media account?
After my first missions trip in 2012, I came back to Australia and couldn't grasp how negative social media can be so I haven't really engaged with social media since then. I don't have Facebook but I do have Instagram.  
Given a chance, who would you like to be for a day?
Oh my! Sooo many choices. Seriously, I wouldn't be able to choose, there are so many people that I could pick.
What's your favourite line from a film?
I love Scooby-Doo and Friends films. They are my all-time favourites. A favourite line – I wouldn't know really? I love them all.
What is your favourite thing about working at Zest?
The staff are SUPER caring, which is a massive plus. I am a questions person and they are always willing to help out with all I have to ask.