The latest 'In The Spotlight' piece focuses on the wonderful Mina Onkoud, one of our amazing office-based employees. Mina is a Plan Manager, which means that she helps clients to effectively manage their NDIS Plan. She pays providers for supports, and helps clients to budget and keep track of funds. Without her expert help and support, the process can often be quite confusing for some clients.
Let's find out more about Mina.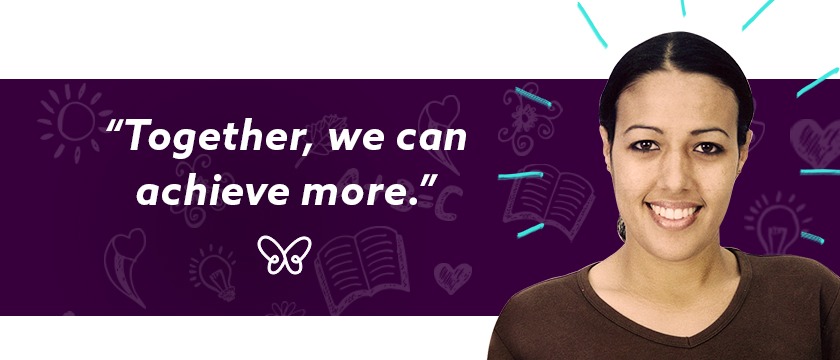 How long have you worked with Zest Care?
I joined the team at Zest 11 months ago.
What does a typical work day look like for you?
My days can be extremely busy. We have a lot of plan management clients we look after on a daily basis.
What do you love about your job?
Knowing that I am assisting vulnerable people in the community in achieving their goals. It's a very rewarding feeling.  
Thinking about your role, how do Zest Care go the extra mile?
I would say it is more about caring about the clients rather than just making payments. We work to understand what situation they are in and that they are not just numbers and try to see the story behind them. We work to tailor our services to their needs, for example if they want weekly or monthly updates, or if they want approval for invoices we try to cater to their needs.
What would you most like clients or potential clients to know about Plan Management?
Our role is predominantly in financial control, such as paying invoices to providers, monitoring your funds spent and answering any questions you may have about your funding or the money you have spent at any given point. We are always happy to talk to and help our clients.
How do you self-care to avoid taking your work home with you?
My favourite form of self-care is doing pilates and yoga. I find it very relaxing!
If you could learn to do anything, what would it be?
I would really like to learn how to skate.
Your message for the team:
My message for the Zest team would be 'Together, we can achieve more'.
Zest Care is incredibly lucky to have Mina and benefit from the service she provides. To learn more, please get in touch.