This month's 'In The Spotlight' piece is all about our marvellous Marketing Manager, Danielle. Since October 2018, she has been using her expertise to ensure that we can help as many clients as possible to reach their goals. We spoke to her to find out exactly what she does – and what inspires her to do it.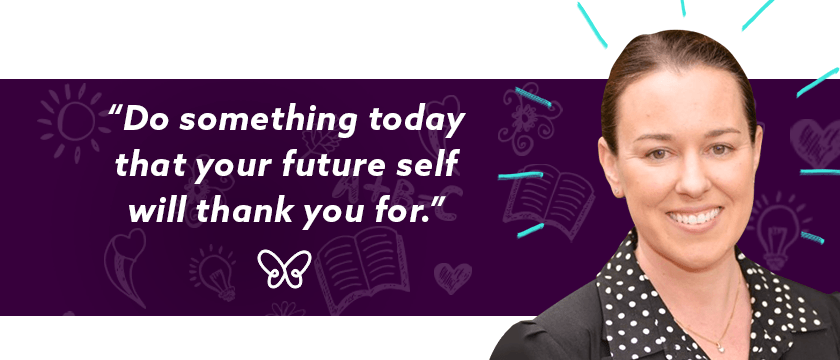 What does a typical work day look like for you?
My role is quite varied, but broadly speaking I work to ensure that Zest is seen as a provider of choice in the marketplace and that our brand reputation is strong. Whether it be through traditional advertising, events or digital marketing, what is reflected in our messaging needs to reflect the experience our clients have throughout their time with Zest.
What do you love about your job?
I enjoy the variety of marketing. Marketing spans across so many facets of a business so no two days are ever the same! It is always exciting getting to know a business and its clients and working on how to portray the passion of the business and team to the marketplace.
Thinking about your role, how do Zest Care go the extra mile?
I am lucky enough to see most parts of the Zest business and the biggest thing I've noticed about the team at Zest is their passion, especially when compared to other businesses I've worked with. The team truly care about their clients and go out of their way to help and assist people. The Zest business is like a large family and it's truly special watching them work to help clients get the most from their Plan Management, Support Coordination or Direct Support needs. They really do go above and beyond what I have seen in my 20-year career!
How do you self-care to avoid taking your work home with you?
I meditate every day and also get in a daily walk, so those things help me re-centre and focus myself. I also have a gorgeous ragdoll cat called Merlin, so he is always in need of attention and pats.
When you have 30 minutes of free time, how do you pass the time?
I love walking, so my go-to is to grab my phone and listen to a podcast whilst walking. It's a great way to learn something new and reach my steps goal!
Your message for the team
Do something today that your future self will thank you for.
If you would like to learn more about Zest Care, our staff, or how we can help you, please get in touch!