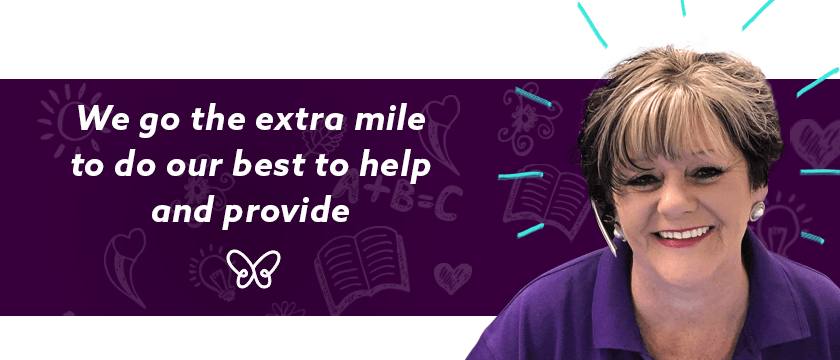 We pride ourselves on our amazing staff and how much value they bring to our company. This month we place our nine year Zest veteran and ever-lovely receptionist, Anne-Marie.
What is your job role? Receptionist.
How long have you worked with Zest Care? 9 years.
What does a typical work day look like for you?
I start my day at 7AM, every day is different but I always make sure that I greet my work colleagues with a smile and have a friendly and professional voice on the phone.
What do you love about your job?
I love being the first point of contact for people calling or visiting Zest Care and being the centre of everything from helping with organising events, travel through to knowing where everyone is within the business.
Thinking about your role, how do Zest Care go the extra mile?
We go the extra mile to do our best to help and provide the best support for our clients and Support Workers.
When you have 30 minutes of free time, how do you pass the time?
I have a 30 minute lunch break and normally go and sit in the park with a few colleagues to relax..
Your message for the team.
"None of us is as smart as all of us".