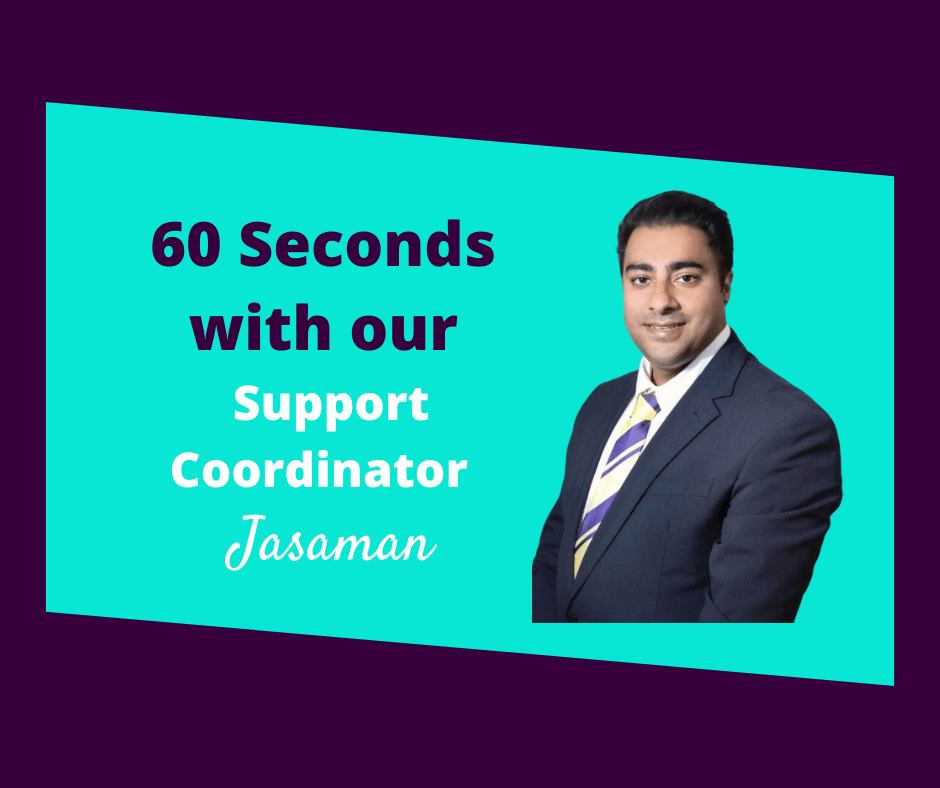 Our Support Coordinator, Jasaman's work ethic, dedication and understanding of our clients is one of many dedicated team members at Zest. His extensive knowledge of the NDIS and his love to tackle any size project is what sets him apart.
What is the role of a Support Coordinator for Zest Care?
A Support Coordinator helps link clients with the right providers based on their needs, assists them with sourcing providers and coordinates a range of supports to help them participate fully in the community. I love connecting my clients with the perfect support to help them reach their goals.
How long have you been in the disability service industry?
I have been in the disability industry for the last 4 years and have been part of the Zest family for the last 2.
What excites you most about being part of Zest?
I love assisting my clients to build the skills they need, plus providing them with knowledge about the NDIS. It's wonderful being part of someone's life and assisting them towards a better future. There could not be a more rewarding feeling!
How do you personally make sure you go the extra mile?
I am always on the lookout for more work or additional tasks. Once I have completed the tasks that have been assigned to me, I will always make sure to ask if others need assistance or if there are other tasks I can help with.
Do you have any self-care routines to avoid taking your work home with you?
Confine your work to certain times and locations: This will mentally help you shut off work when you leave the room, giving you an incentive to work as efficiently as possible.
Develop good mobile device habits: Keep two separate mobile phones – one for work and one for personal use.
Establish a good support network: Develop a support network of friends and mentors who can help you manage your professional stress.
Have an end-of-work habit: Think about what helps you unwind and find space in your schedule for this habit.
Your message for the team
"All of us do not have equal talent. But, all of us have an equal opportunity to develop our talents." Dr. A. P. J. Abdul Kalam