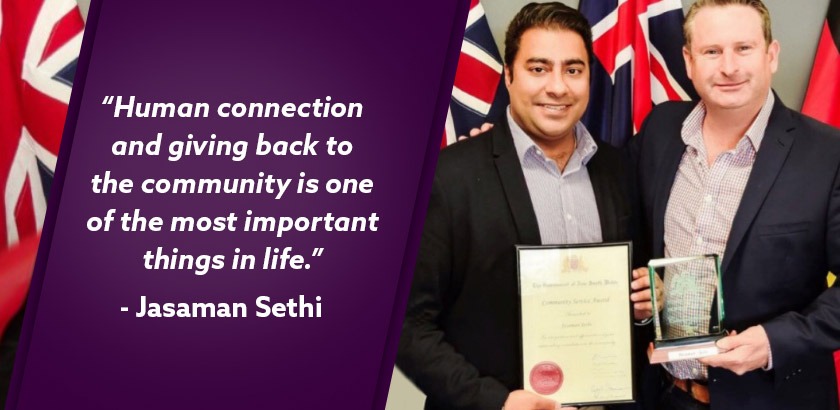 For Jasaman Sethi, human connection and giving back to the community is one of the most important things in life.
Originally from Nepal, Jasaman moved to Australia fifteen years ago as a student. He became a citizen nine years ago and loves his adopted country. For him, volunteering and fundraising for important causes is a great way to give back to Australia.
To do so, Jasaman joined the Sydney Nepal Himalaya chapter of the NSW Lions Club, of which he is now a lynchpin! Lions is well-known for its community and humanitarian work around the world.
Jasaman has played a leadership role in raising funds for the Victorian bushfires and Queensland floods, as well as the Nepal earthquake. Other key causes include Clean Up Australia Day and the Cancer Council Australia, as well as major community recycling projects.
In recognition of his work, Jasaman was recently presented with the NSW Premier Award for Community Services. It was presented to him at a ceremony by the Hon MP Campbelltown Greg Warren, on behalf of Hon Premier for NSW Gladys Berejiklian.
We're so proud to have such an upstanding member of the community as a member of the Zest Personalised Care team! Jasaman is an important cog in our Operations team, responsible for rosters and matching the right Support Workers with our NDIS clients.
It's a complex task, as on any given day we have around 60 people dependent on our services. Sending the right people to support our clients is crucial.
Jasaman's enormous compassion for people in need makes him the perfect man for the task – and that's good news indeed.