Our support workers work tirelessly with our clients to keep them safe and happy, and we want to put them in the spotlight. We spoke to the wonderful Kayla Sisinni to find out about the work she does, and her motivation for doing it!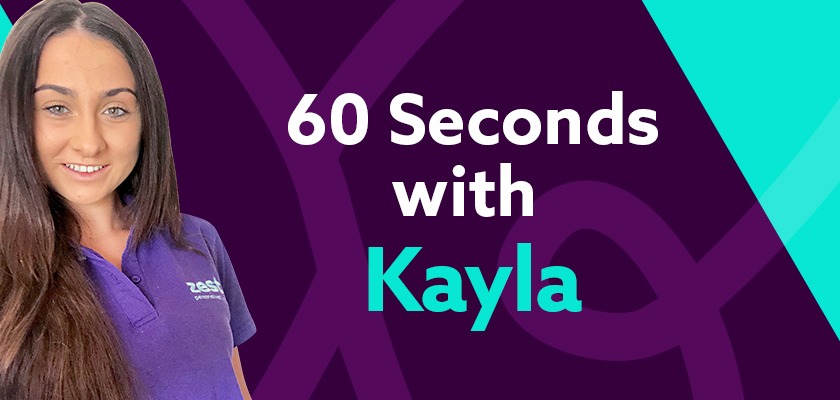 How long have you worked at Zest?
I have worked at Zest for a year now.
What gets you out of bed in the morning?
Knowing that I have people of the community counting on me for support and assistance.
What is your biggest achievement to date – personal or professional?
My biggest achievement is that I have had the chance to travel overseas to get to know a different culture and country.  
What does a typical day look like for you?
When I wake up I have my cup of coffee and breakfast. I head to my client for the day and provide domestic assistance. I then head into the heart of Sydney where I provide access to the community. Visiting the park, bowling, going to the movies are some of the activities we do together. I then head to my last client of the day where I provide personal care. After that I head to the gym, and then home.
What three words would you use to describe your role?
Supportive, positive and motivating.
What do you like most about your job?
Not only do I get to support and assist people but I also get to know people and watch people grow, develop their skills and make friendships.
What is your motto or personal mantra?
Consider becoming the type of energy that no matter where you go, or where you are, you always add value to the spaces and lives of those around you 🙂
What's your favourite blog?
A day in the life of a support worker/ carer.
Given a chance, who would you like to be for a day?
I would love to be Beyoncé for a day.
What's your favourite line from a film?
"Someone once asked, 'if you could take it all back, would you?' At the time I didn't know. Now I do. I wouldn't take that terrible experience back for anything in the world. Too much light has come out of my darkness" – from the movie Brain on Fire.
What is your favourite thing about working at Zest?
My favourite thing about working for Zest is that I have had the chance to grow and expand my skills with the help of Zest. I love how supportive Zest is and I am thankful for all the opportunities that they have provided me with.
Zest Personalised Care is a registered provider of NDIS disability support services. Please get in touch​ if you'd like any more information about how we work with individuals to achieve their goals.