John Merton-O'Sullivan is one of our Support Workers at Zest for the Illawarra region. We love hearing about the people that help our clients achieve their goals and participate fully in the community.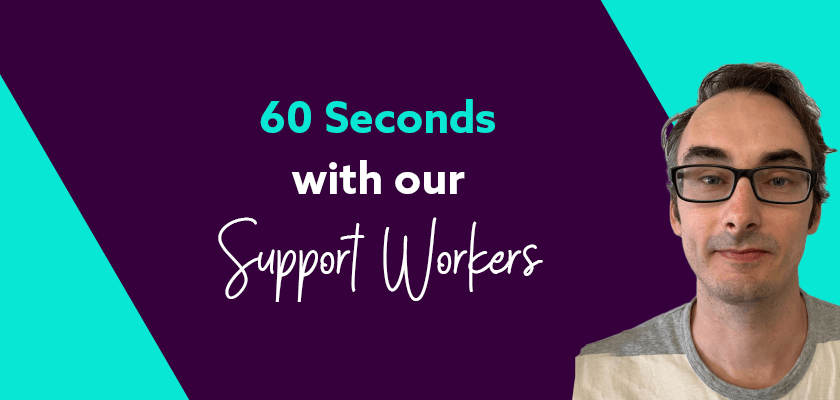 How long have you worked at Zest?
Three months.
What gets you out of bed in the morning?
I have tasks to do and they're not going to take care of themselves! The quicker "must do"  tasks get done, the more time I have to enjoy life!
What is your biggest achievement to date – personal or professional?
This was gaining entry to University as a mature age student.  
What does a typical day look like for you?
When I am not working I am usually hanging out with my daughter looking for our next adventure together, or otherwise working on my newfound surfing skills!
What three words would you use to describe your role?
Rewarding, flexible, social.  
What do you like most about your job?
The flexibility provided by Zest Care and being a Support Worker.
What is your motto or personal mantra?
Stay psyched!
What's your favourite blog or social media account?
The internet is a big place.  I find myself looking at whatever I am interested in, or researching, at the moment, but I suppose my most frequented site would have to be YouTube.
Given a chance, who would you like to be for a day?
Interesting question. One day? Jamie O'Brien, pro surfer!  
What's your favourite line from a film?
"What is this? A centre for ants?" Zoolander (2001)
What is your favourite thing about working at Zest?
Great attitude from all the staff, and fantastic clients.